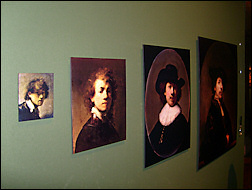 Monday morning Jaap, Mieke and I visited Amsterdam. We left Middenmeer at 10.00 am and in the morning we visited The Complete Rembrandt, a very original exhibition consisting of reproductions of all known paintings by Rembrandt.
So, no original paintings in this event in the Beurs van Berlage in Amsterdam, only life size digital copies made from the archives of the Rembrandt Foundation, an organization that researches works by Rembrandt to assess authenticity for museums.
It was extremely interesting to see all these reproductions next to each other. For example, there was a chronological list of 7 self portraits of Rembrandt, from early age until his last known self portrait. It would be absolutely impossible to get these works, which are in collections all over the world, together for an exhibition. This is the great added value of this exhibition: to see these works together and next to each other.
Two reproductions of works that were stolen from a museum in Boston in 1990 were also on display. The Foundation had high resolution photographs made before the theft.
Of special interest is also the largest work that Rembrandt ever made -- a work that was later cut in pieces and only of which only 1, large piece exists. Much larger than the Nachtwacht, this work was meant for the new Stadhuis in Amsterdam but was rejected by the customer. A sketch of the work exists, and the exhibition has a digital reproduction of this sketch on the size of the final result.

Entrance of the Beurs van Berlage. I'd never been inside.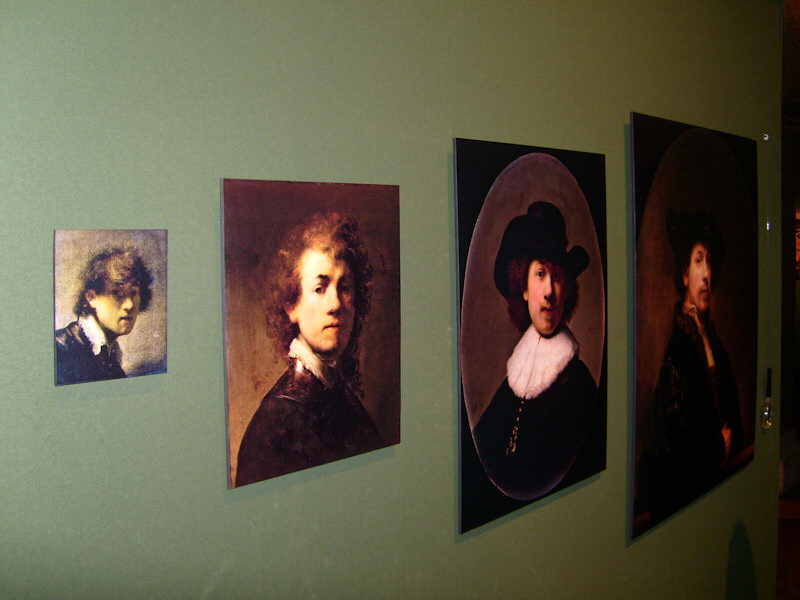 Self portraits of Rembrandt.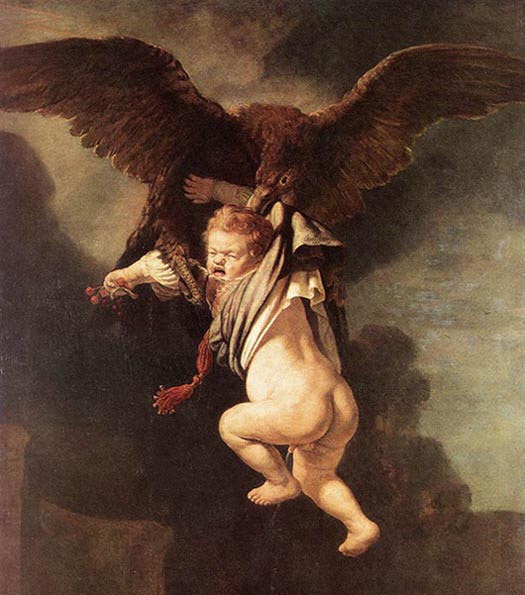 The Abduction of Ganymede.