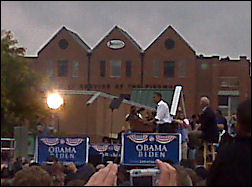 I just came back from Greensboro, NC were Vladi and I attended a rally with Barack Obama and Joe Biden. This was the second appearance of Mr. Obama in North Carolina in a week and since last week was not exactly a success for me I decided to try again today. The gates opened at 10.00 am, and Vladi and I were in line around 9.15 am. That turned out to be well on-time and when the event started at 12.15 pm we had a great place in the crowd with a good view of the stage.
Mr. Biden spoke first. It was their first public appearance after last night's debate and Mr. Biden slammed John McCain on things he said in the debate, saying Mr. Obama "owned" the debate yesterday. Mr. Obama spoke for about 30 minutes.
I took some pictures with my phone (see below). It was a lot of fun to attend this event.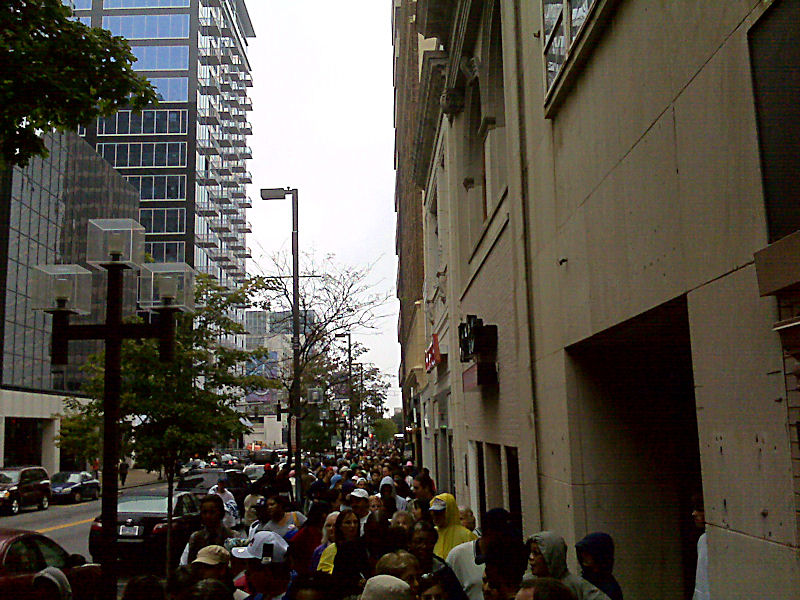 Waiting in line. Until 10.15 am or so the line hardly moved so I was getting somewhat nervous. There was a little bit of drizzle but luckily no real rain.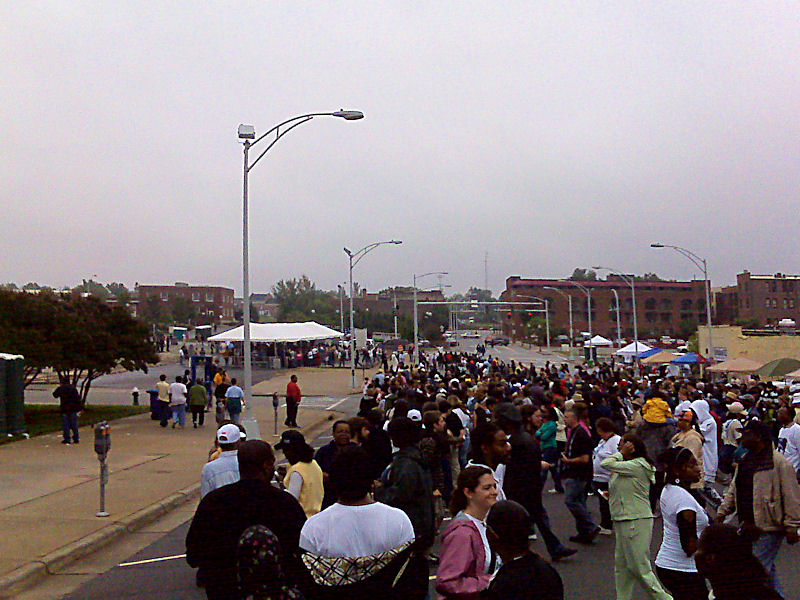 We made it! Around 10.45 am we saw the entrance gate to the event.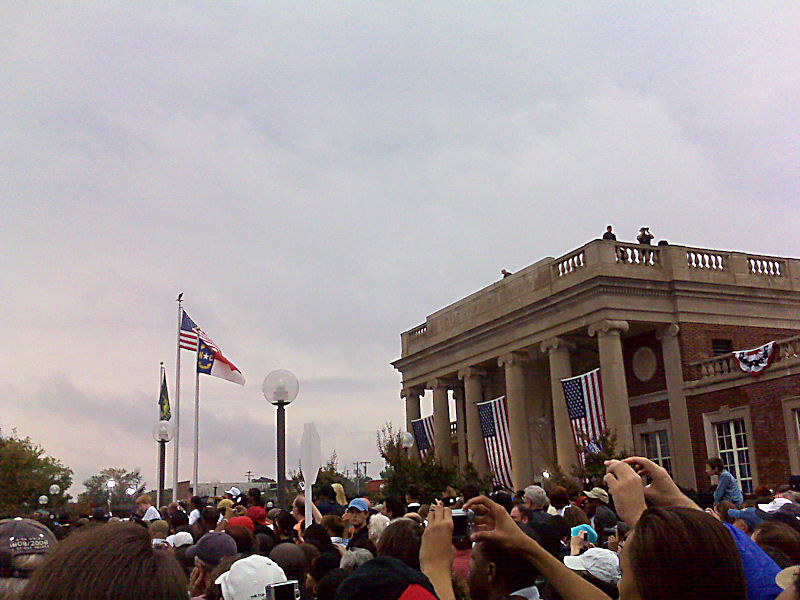 The stage was in front of a nice backdrop. Security on the roof of the building.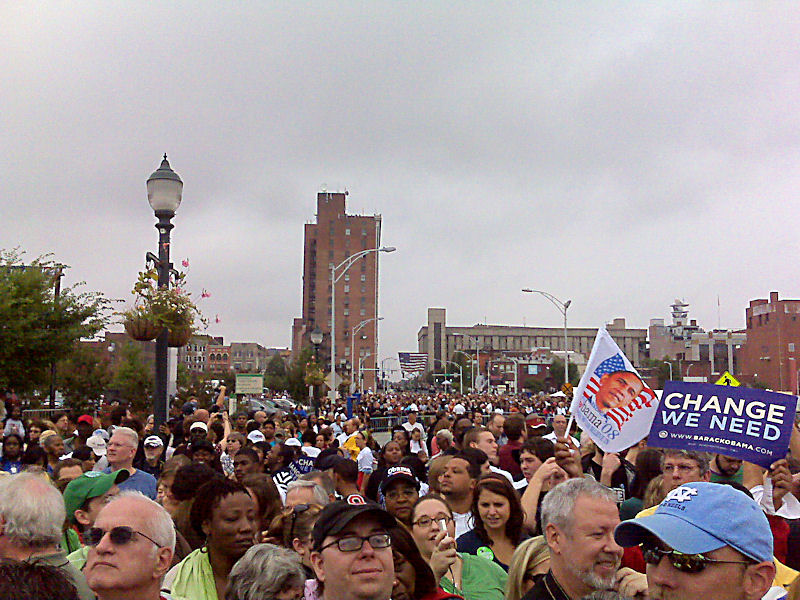 A very large crowd; estimated at around 20,000 people.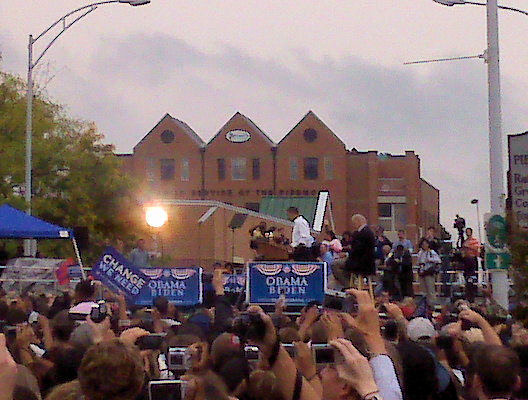 Barack Obama and Joe Biden.
'Addressing his supporters, with Biden at his side in a rare joint appearance, Obama sounded more confrontational than he did last night. On stage, he had even agreed with McCain on several points, to the delight of McCain supporters, who cited the references repeatedly afterwards as an example of McCain's command.
But today the gloves came off. Obama ridiculed McCain's sudden decision earlier this week to suspend his campaign amid financial bailout negotiations as "looking for a photo-op." He described his opponent as grasping for a strategy on the economy. "Doesn't really know what to do," Obama said. "Hasn't been clear what to say."'