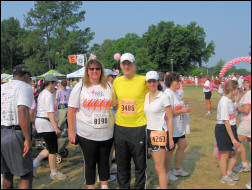 This morning Sasha and I competed in the competitive 5k run during the Race for the Cure event in Raleigh.
This was Sasha's first race, and she did great! Her time was 31:19 minutes. I think she's caught the bug so she'll be doing more races in the future. I was happy with my time too, around 26 minutes. I think I improved with about 10 seconds compared to my first 5k, but I'll have to wait for the official results to be sure.
It was an impressive and emotionally charged event. It's an important fund raiser for the Susan G. Komen for the Cure foundation, to support research and prevention of breast cancer. There were a total of 30,000 people running and walking (2,600 in the competitive race), and a large number of women in pink survivor shirts. It was clearly not just a race for time, it was a race for a cause. The organization was superb, with clocks at each mile, two water stands at the course and at the finish, and tons of people cheering for the participants.
We saw Petra and her friend Allison during the race, and we spend the rest of the morning together.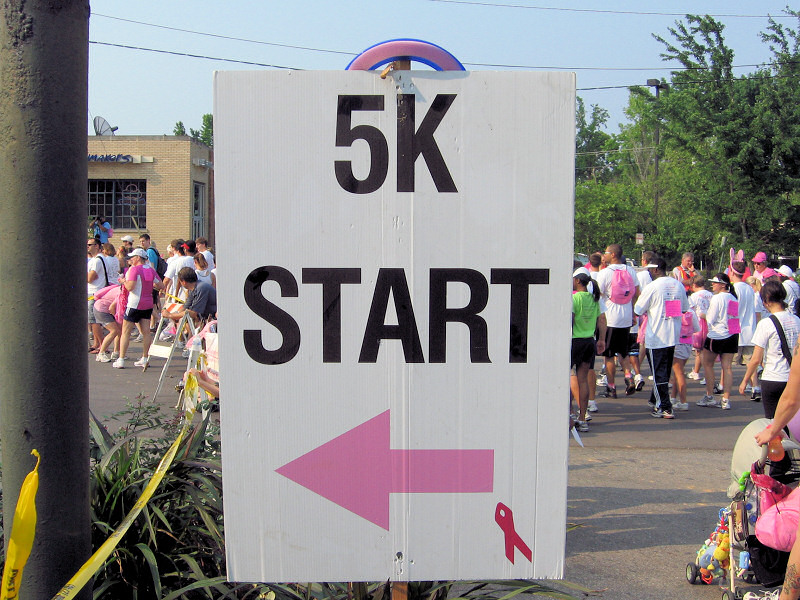 To the start.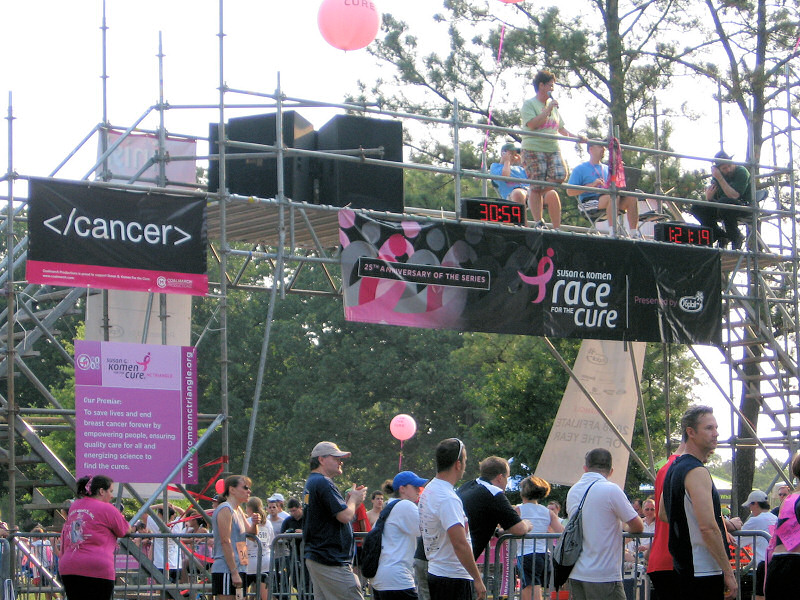 The finish line.
Balloons.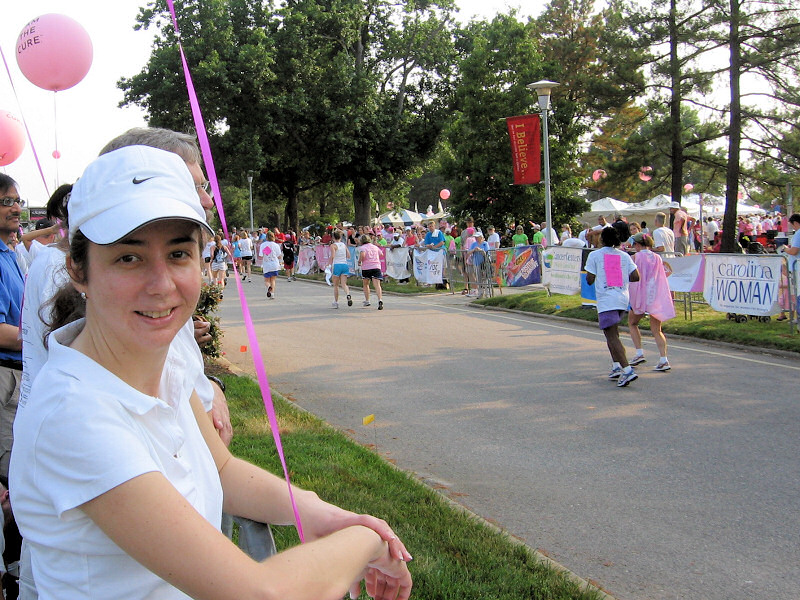 Cheering for the other participants.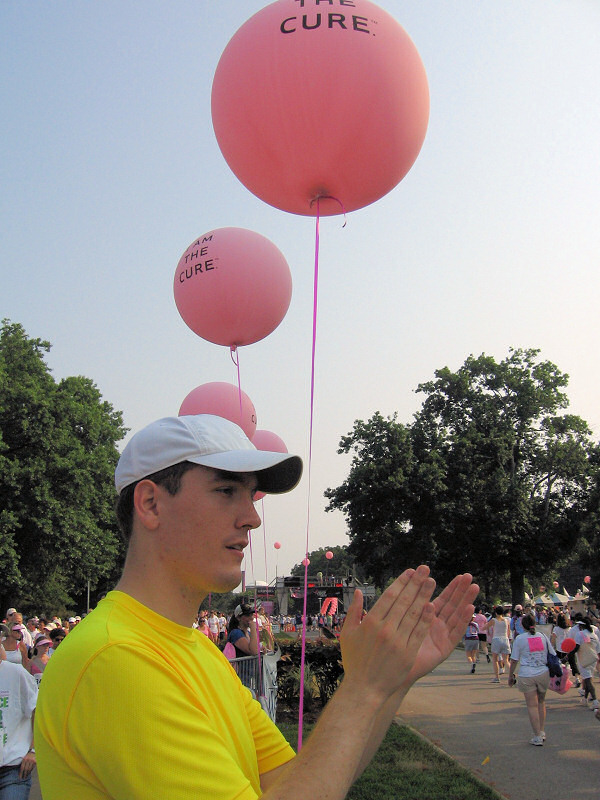 Cheering.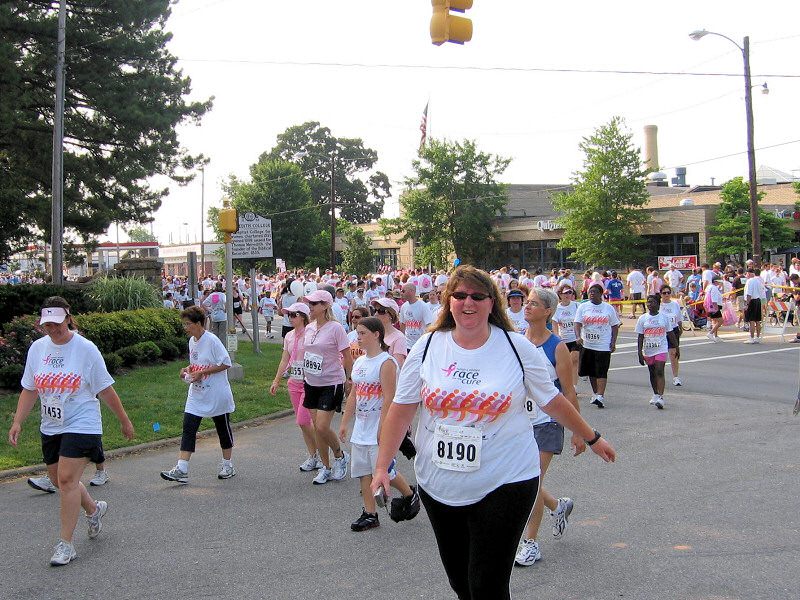 A familiar face in the crowd! Petra and her friend Allison.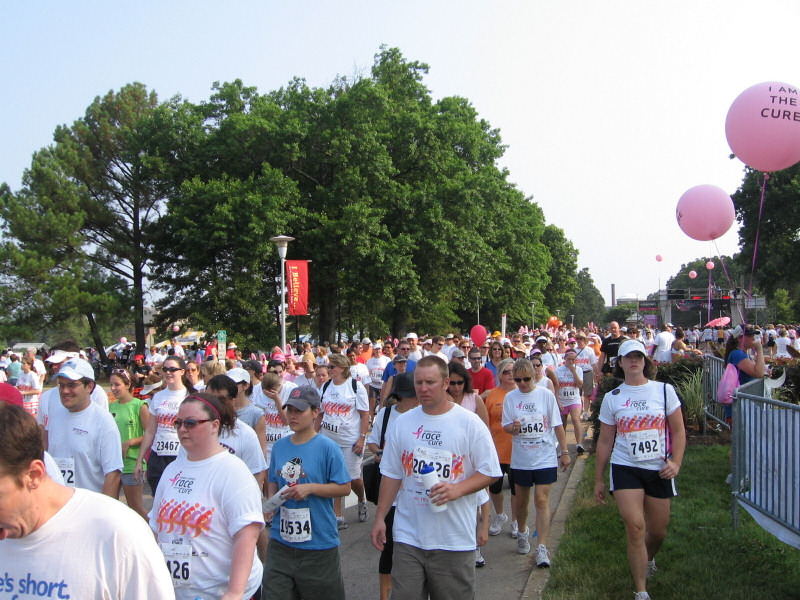 The start of the recreational race at 9.00 am. The people on this picture wouldn't cross the actual start line for another 10 minutes or so.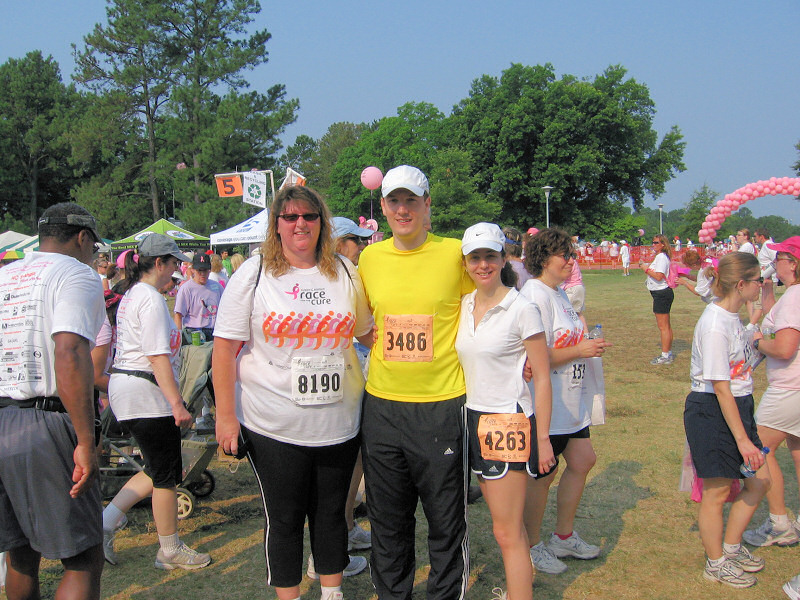 When Petra and Allison complete their race, we went to explore the event together.