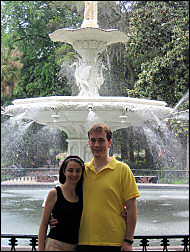 Saturday morning started off with a home made breakfast.
The breakfast was a great start of the day, good food and coffee on a beautiful table in the living room. We had coffee on the porch and then went for a long walk through the city.
Tonight we sat on our own balcony. We had dinner outside, and watched a thunderstorm passing by -- beautiful lightning.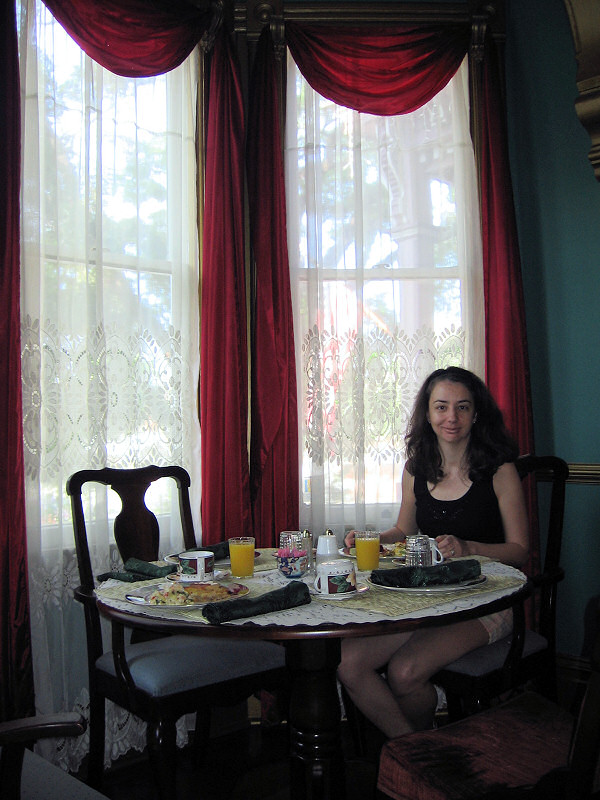 Our breakfast table.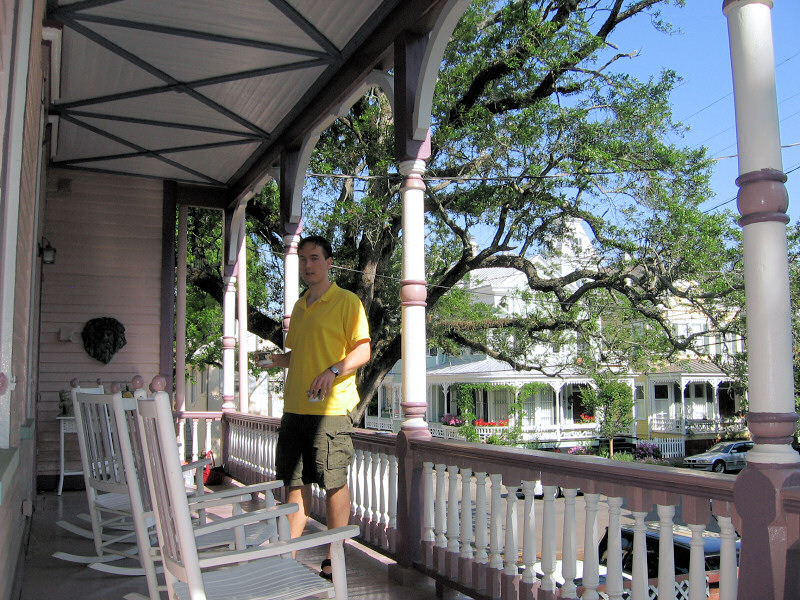 Coffee on the porch.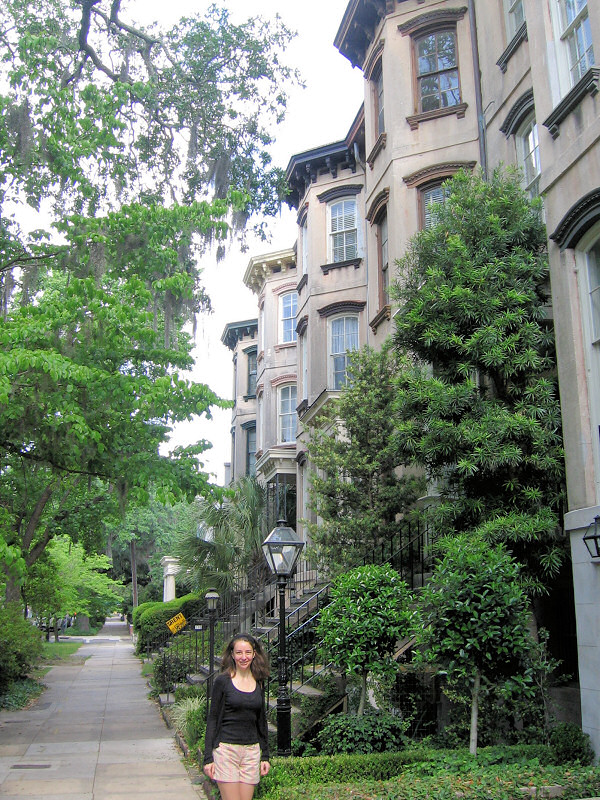 Gaston St.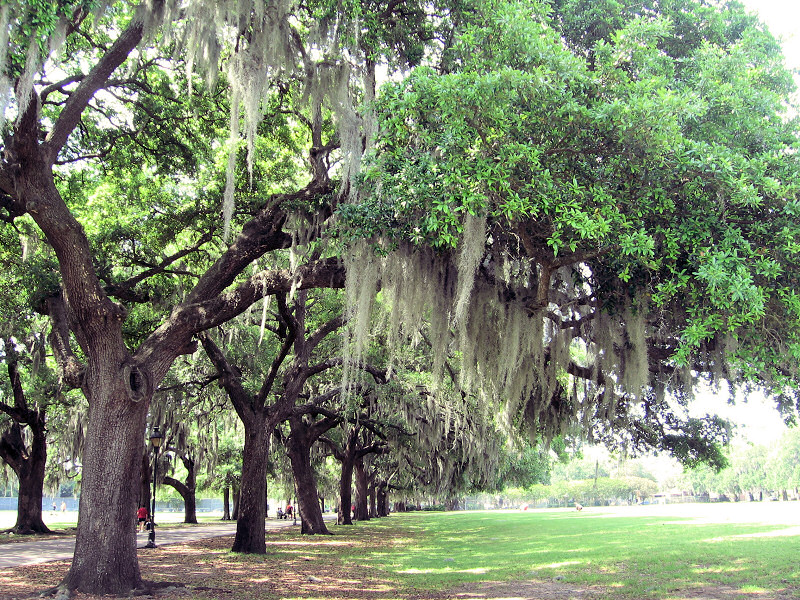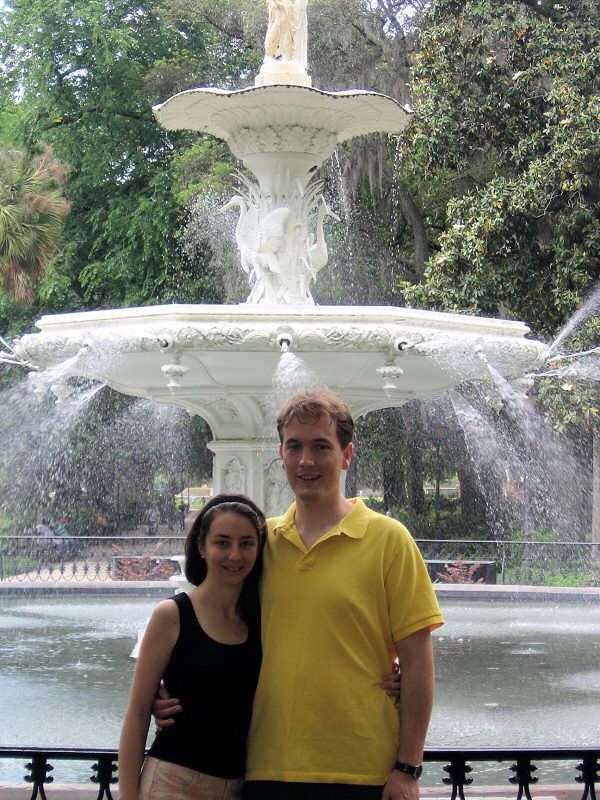 Forsyth fountain.
The magnolia's were blooming and the city smelled great.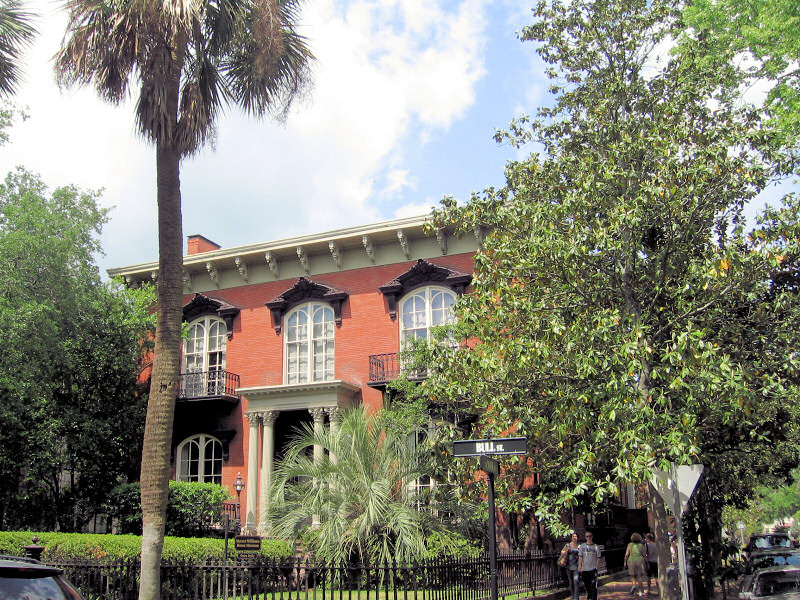 The Mercer House.