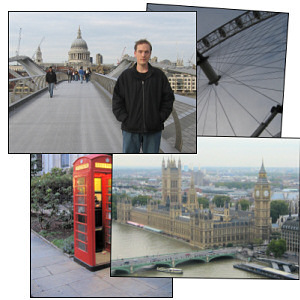 In the afternoon I went for a long walk along the Thames. I saw the London Eye for the first time, the big Ferris wheel near the parliament buildings.
I've been in London before, but that's many years ago (some great memories, including my first vacation with friends). I read a lot about the Millenium projects and it was nice to see it.
After dinner I prepared some things for work and now I'm going to sleep.