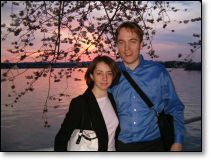 An event that attracts a lot of tourists in the spring is the blooming of the cherry blossom trees. In a period of about a week, all the cherry blossoms downtown are blooming, which makes for a beautiful Washington D.C. The area around the Jefferson memorial is especially popular.
Sasha and I went to see this event after work. Because of the day-light savings time it was light till late -- very nice.
Yesterday I was home extremely late from work, there's an important event for our customer this weekend.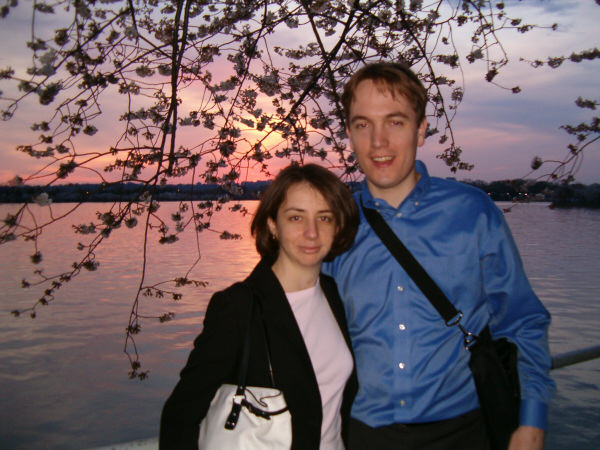 Us, near the Jefferson memorial.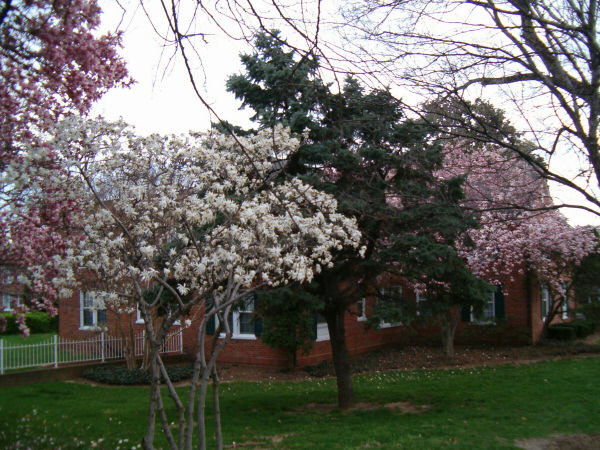 On my way to work.