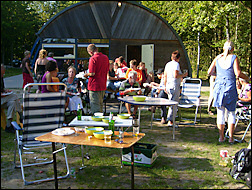 This weekend Jaap, my father, celebrated his 60th birthday.
Saturday morning we prepared the caravan (travel trailer) and loaded it with the equipment, food and drinks we would need for the party. We picked up the cakes from and fresh bread and arrived the camping site in the Dijkgatsbos at 12.30 pm.
It took us about an hour to get ready. Ettie and I went to Wieringerwerf to pick up some red wine and the first guests soon started arriving.
Jaap really enjoyed the party and guests; a good way to celebrate a 60th birthday.
I talked with so many people which was great but there's never time enough! It was a wonderful party. I met Anouk for the first time, Rob and Kirsten's daughter, and she is a very happy and sweet baby (she smiled when she saw me, that of course is a good sign). Jerry and Marjolein brought a game with wooden sticks which was very well received.
Many people stayed overnight and we stayed around the fire until 2.00 am. The 'morning after' breakfast always has a nice atmosphere and we chatted over coffee. Some cleaning and packing and at 11.15 am we cleared the camp site. I ran back home with Tibor.
I have over 300 pictures on my computer and I hope to share them soon, but it's 9.00 pm and I have to get to bed. Over time I'll add more pictures.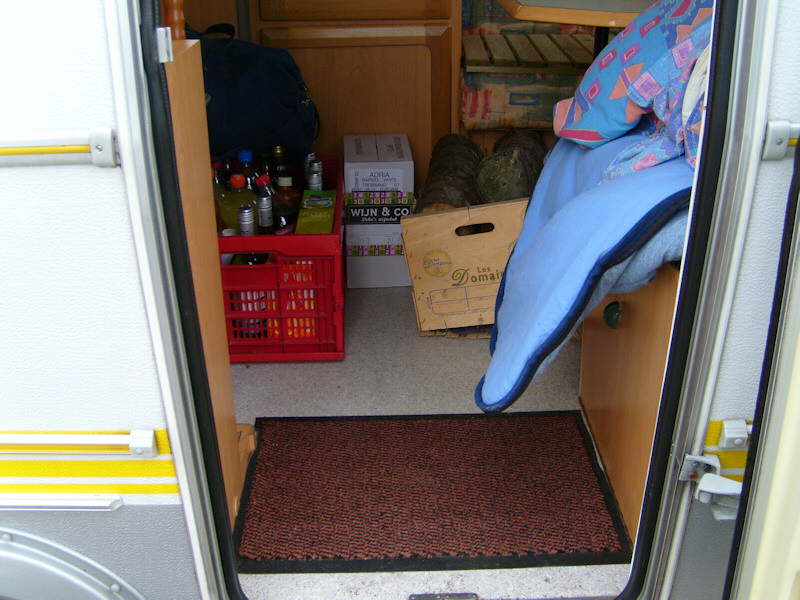 Preparations.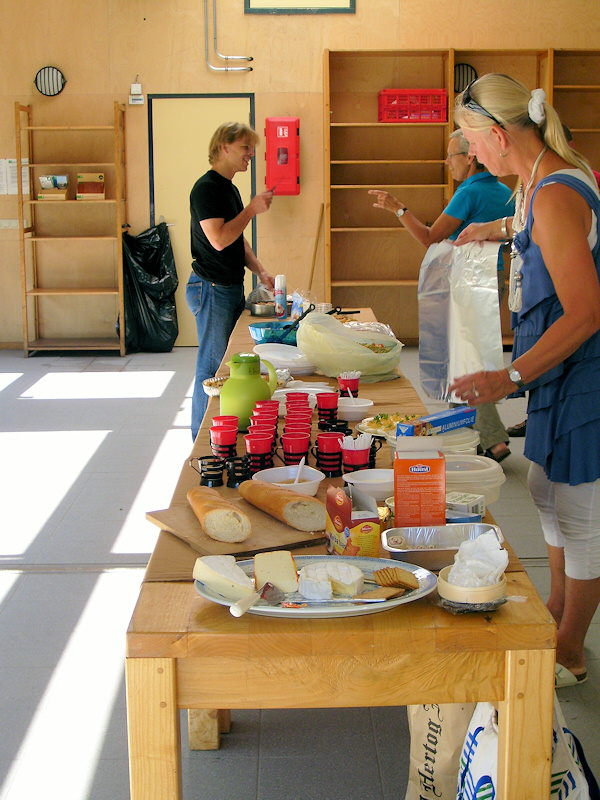 Inside.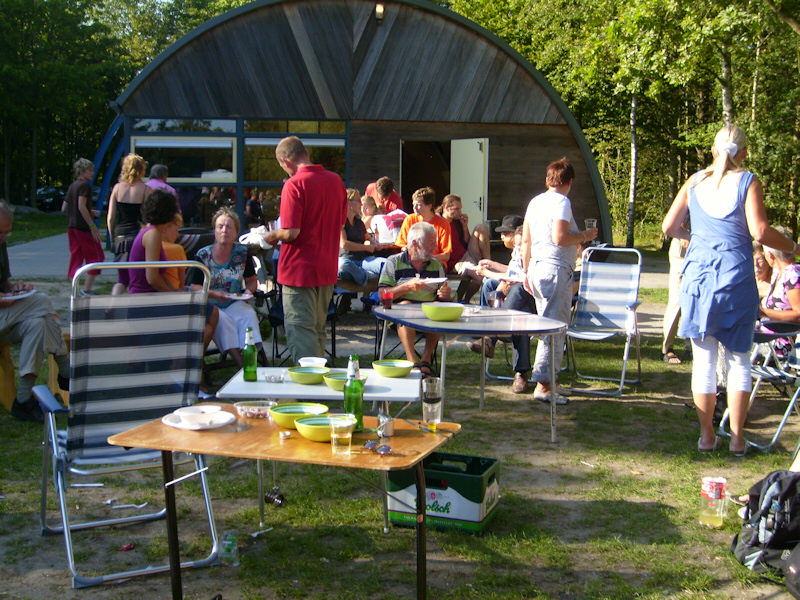 Outside.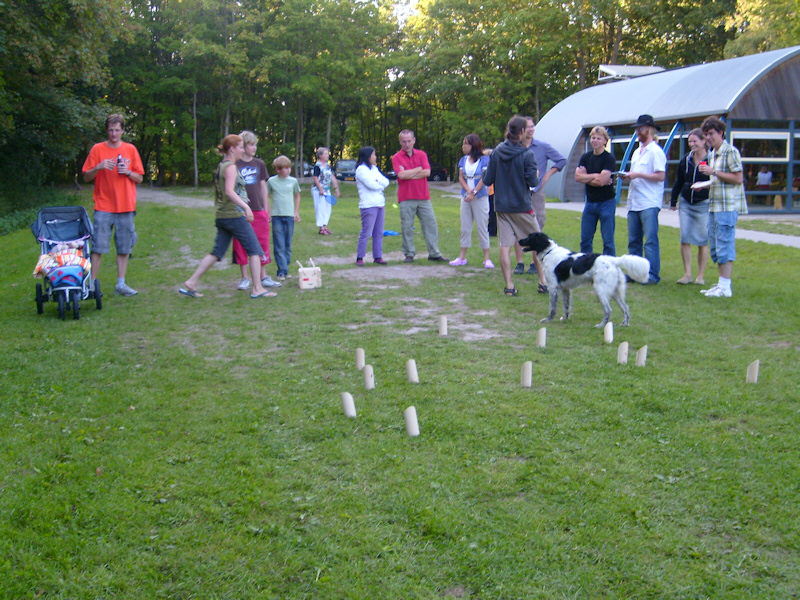 Playing a game.