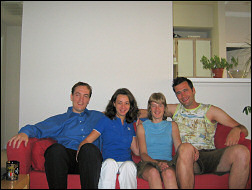 On Monday morning we had breakfast together and Sasha and I left for work. Joost and Ankie spent the morning in the mall, and then came to my office and we had lunch together.
We went to Ole Time Barbeque, a great BBQ place near my work where they serve traditional East North Carolina BBQ, in a vinegary sauce. I don't come there often (it's not exactly light & healthy) but it's very delicious and the people are very friendly.
After lunch Joost and Ankie continued their journey; next stop Asheville. It was really nice to see them again and spend time together!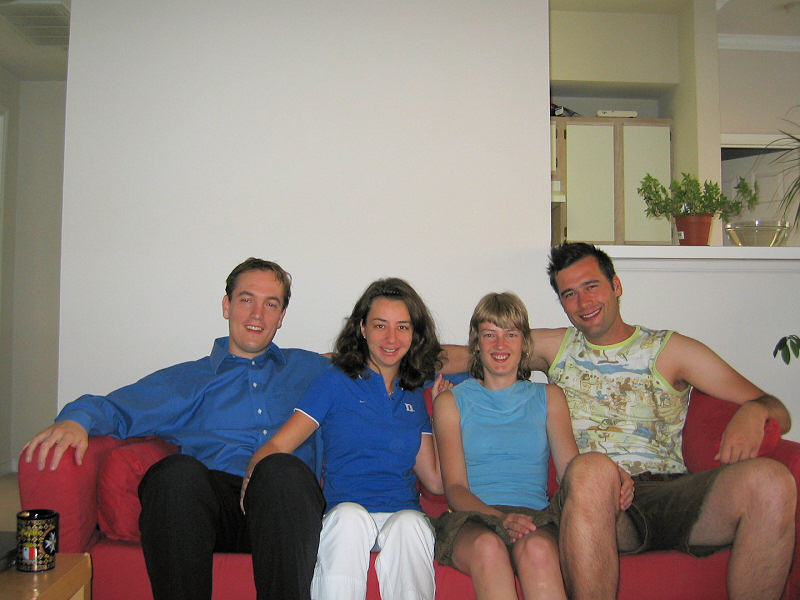 Guus, Sasha, Ankie and Joost.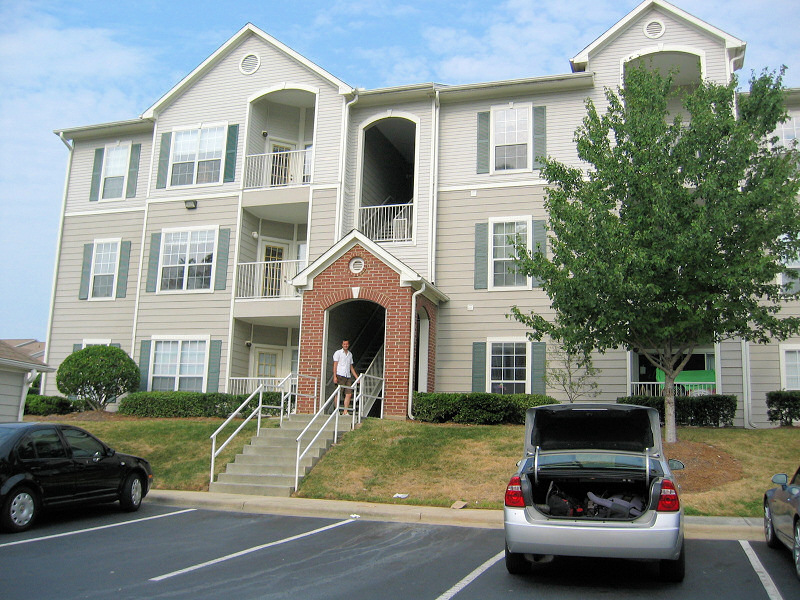 Leaving the house.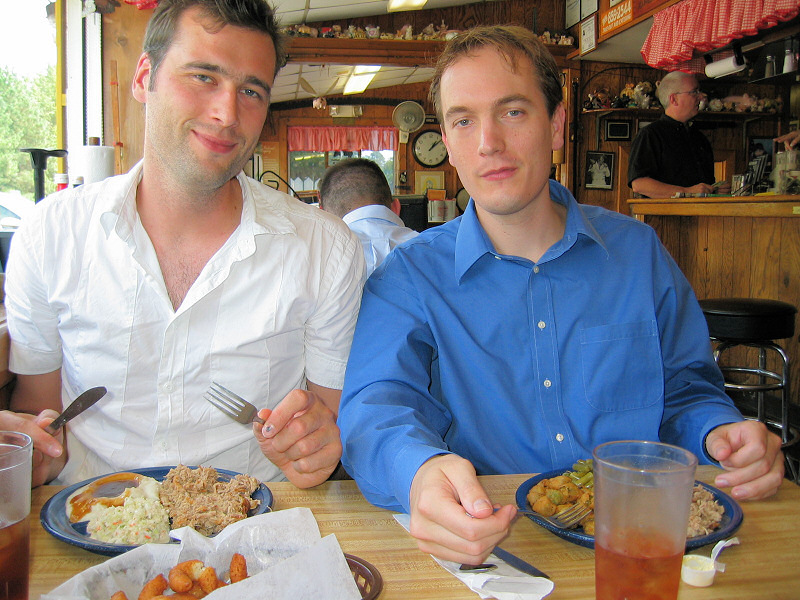 BBQ for lunch.