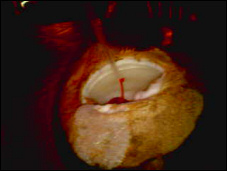 This weekend we will be moving a part of our project's system into production. The customer finished their acceptance testing last week, and we went out yesterday to celebrate that.
We went to La Playita, an outdoor bar where we had hamburgers and beer. We were a group of 7, and it was great fun. We spent there several hours, and moved to the Blue Dolphin, where one of us recommended the "Coco Loco" drink. We followed that recommendation with pleasure -- it is a very nice drink that's served in a real coconut. Quite sweet, but very nice.
Today during the day we don't have much to do, but tonight we'll go to the office to move the application (tomorrow will be a day of testing). I'm now sitting at the pool, slowly recovering from last night.