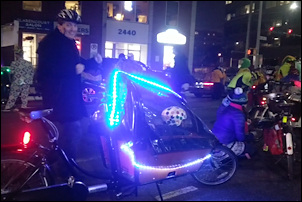 We went to the Clarendon Mardi Grass parade tonight and that was a lot of fun.
Sasha and Adrian walked and Adrian got to peek in a real police car. I had tricked out the bicycle with lights and we joined the WABA group for the parade.
The kids were very happy with the beads that got.