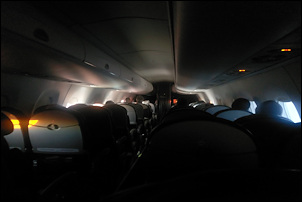 I'm in Atlanta today. It was an early morning -- up at 4.15 am, Uber at 5.00 am and then breakfast at the airport. When the stock markets open at 9.30 am we have a conference call, which I took from the rental car on my way to the office.
In the plane I saw someone reading a physical newspaper, something that's getting rare.
I'm already looking forward going home tomorrow.