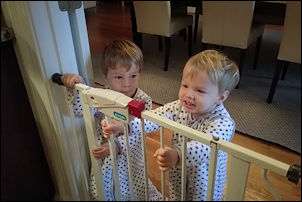 Leo and Adrian have created their own word, and for the past two weeks we have wondered what it means.
Here is a short clip of the sound.
One day Adrian said "trekker mee" in the exact same intonation, so thought that might have been related, but that was only once so probably not.
Then this morning at the breakfast table Leo gave his book to Adrian and said it again, and so we now think it means something like "here you go".