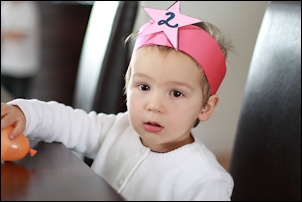 Nora turned two yesterday and we celebrated it in Secaucus. It was a great day, and Nora had a lot of fun.
Ilana had made a nice crown for Nora and there were balloons. And a cake, that Nora was looking forward to very much -- "happie?"
She received many presents, cards and phone calls which made it a special day. When she went to bed she wanted to take her new Playmobil airplane with her.