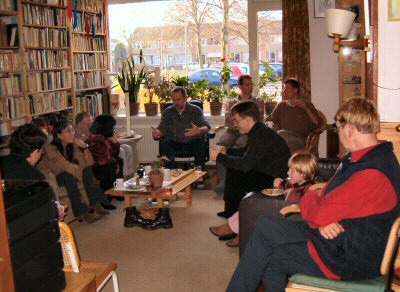 Mieke and I celebrated our birthdays together in Middenmeer. She had a birthday last Friday and my birthday is tomorrow.
I had a great day! There were a lot of guests and some very nice presents. One of the things I liked a lot was a shower-radio, a present from Ettie and Gerben. Radio in the shower... that's feels rich.
Yesterday evening we did indeed play Steden & Ridders. Ettie, Mieke and I all won a game.
Tomorrow will be my real birthday; I've invited a few people to celebrate in the evening.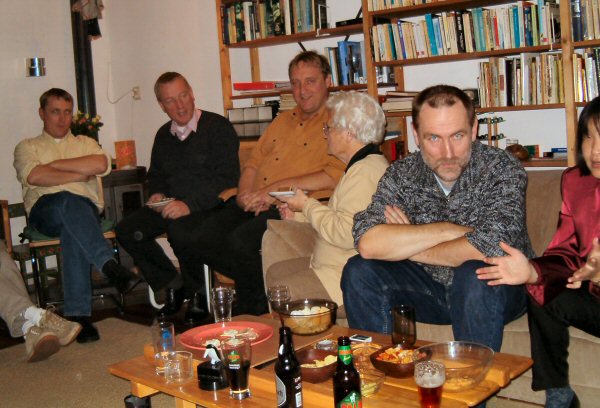 Today I experimented a bit with the video-recording of my new camera. It's really nice to make small motion pictures. The resulting files are
unfortunately too big to put online.