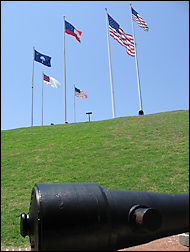 Last weekend we had a great time in Charleston, South Carolina.
We left on Friday morning. It was about 5 hours to get the South Carolina and the journey itself is always enjoyable. With a cup of coffee, open highway and wonderful company driving is a lot of fun.
We arrived around 4.00 pm in Charleston and we found our bed & breakfast quickly. We stayed in "King George IV Inn" that we had booked the night before. A nice bed & breakfast, with a great location. Charleston is a little bit like Savannah, in that everything is withing walking distance. We didn't use the car the whole weekend.
Charleston is a great city, with a lot of night life. The first night we had dinner with a live Dixieland band playing "Up the lazy river" and other hits. It was busy on the street until late at night.
Saturday during the day we visited Fort Sumter, the location of the first shots of the Civil War. The Civil War (1861–1865) is the most bloody war in U.S. history, far exceeding World War II. It was impressive to visit the fort and the museum and read the stories.
On Sunday we went for lunch in High Cotton, a very good restaurant with modern Southern style food. The corn bread and salads were amazing.
We left Charleston around 3.00 pm on Sunday, and decided to get off the highway for a while and instead tour through the country side for an hours. We stopped on the road to pick up some boiled peanuts and fresh fruits. Upon hearing that we're from Durham, North Carolina the salesman commented: "Well, just be careful how you order your barbecue sandwich up there. I love coleslaw, I love barbecue sandwich but I'm from South Carolina and they don't go together on the same piece of bread." During the drive back the car smelled nicely of the cantaloupe.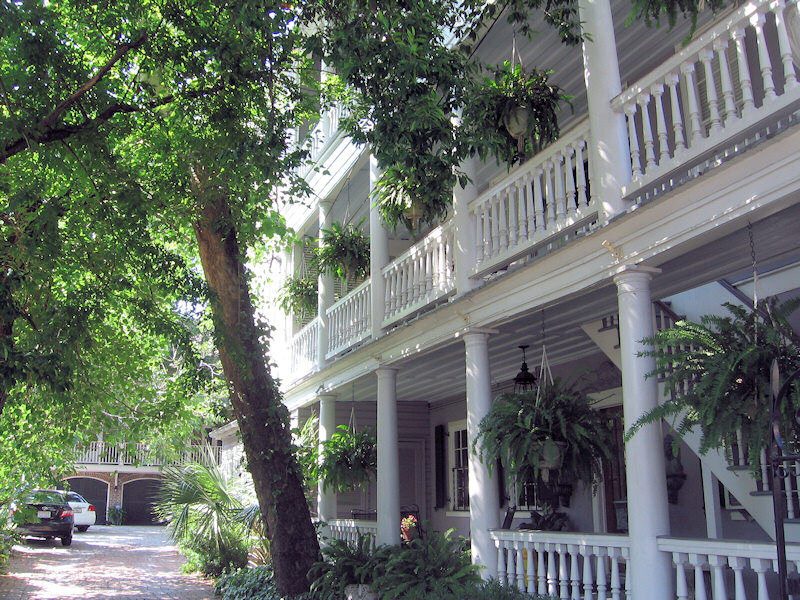 Our bed & breakfast.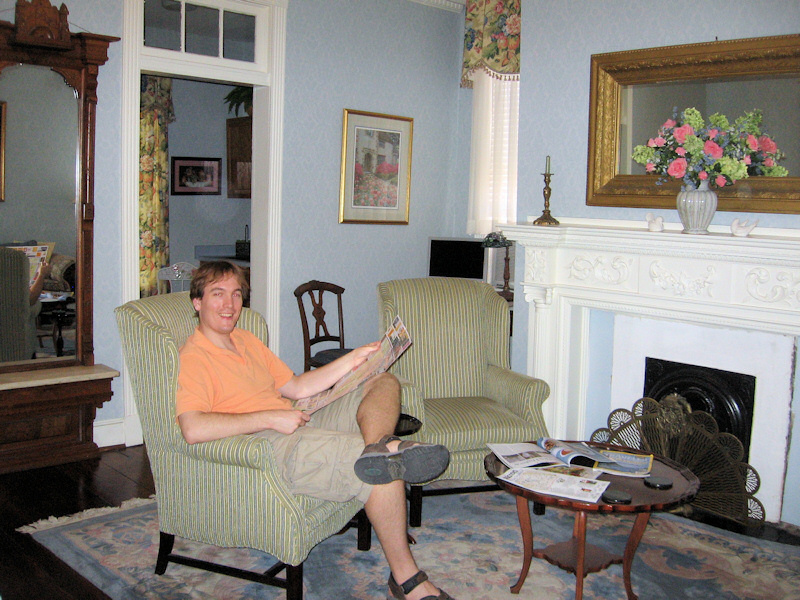 In the room.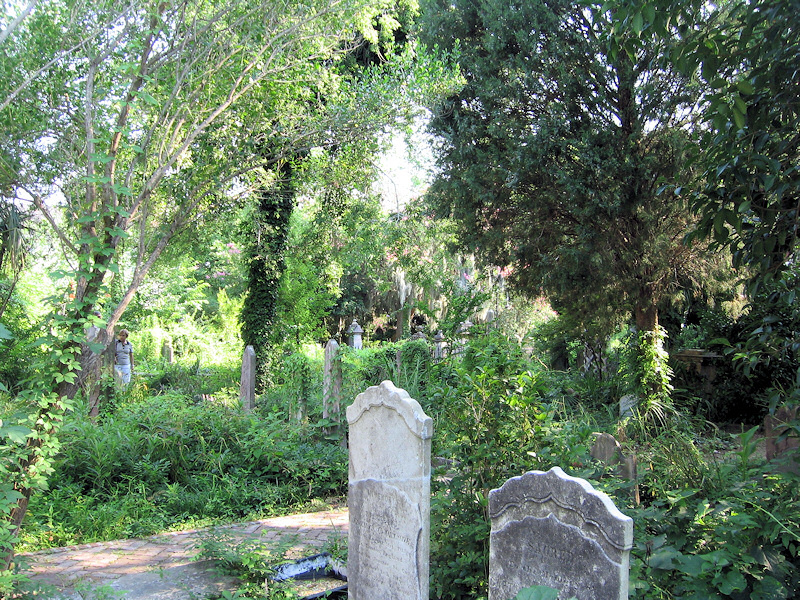 The historic part of Charleston is full with small alleys and walkways; it's really similar in style to European cities.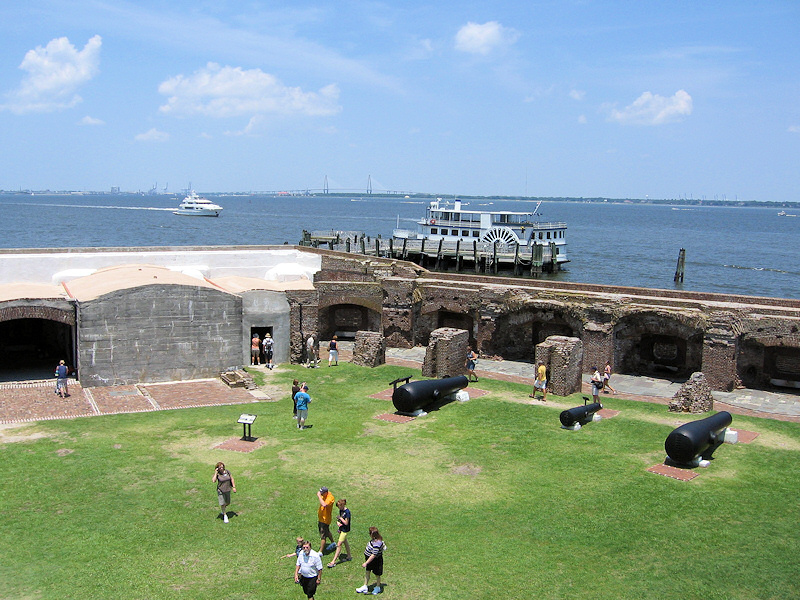 Fort Sumter.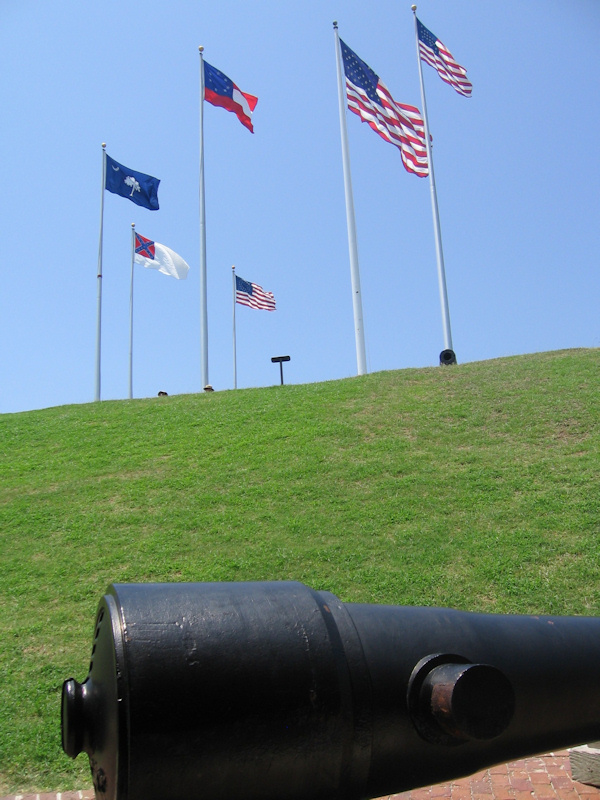 The flag on Fort Sumter, including an old Confederate Flag, old flags of the United States (with less stars than today) and the South Carolina flag. The flag of the United States is the largest of them.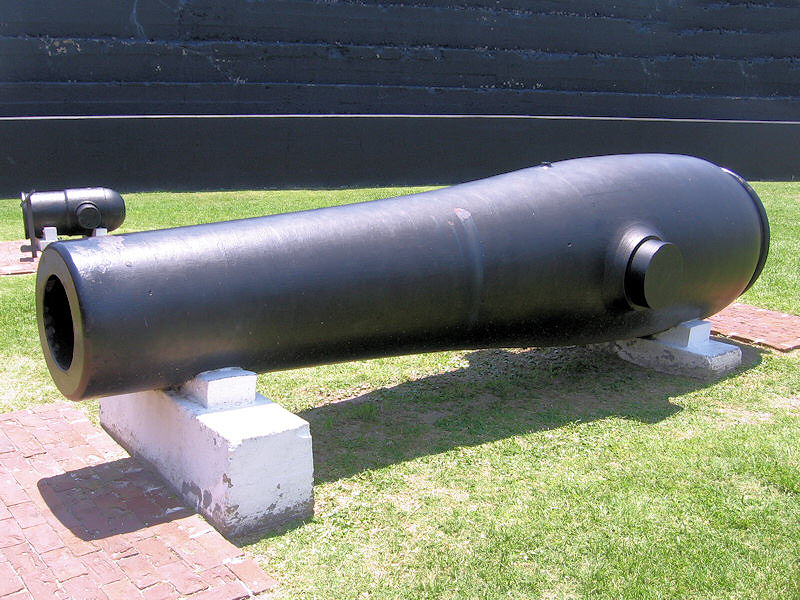 Lots of big cannons and mortars in the fort.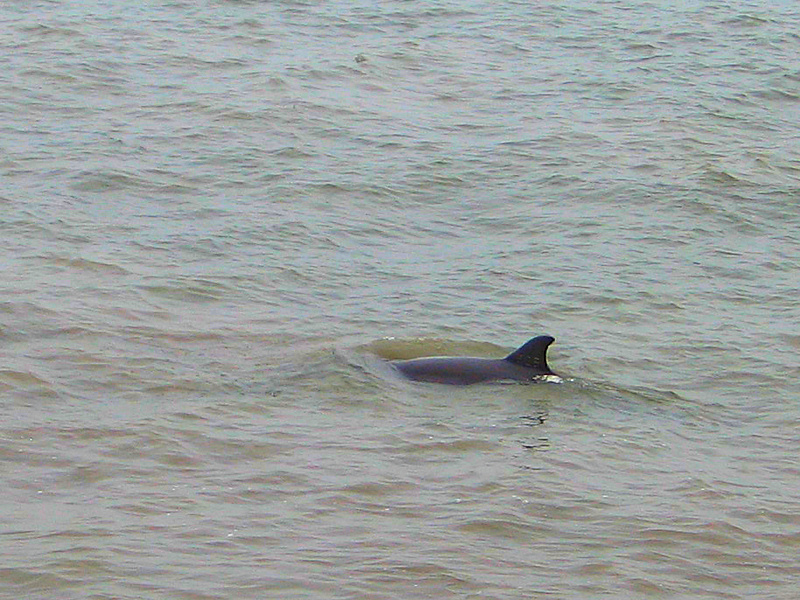 On the evening of the Fourth and the next day we saw dolphins in the harbor. I had never seen dolphins in the wild before.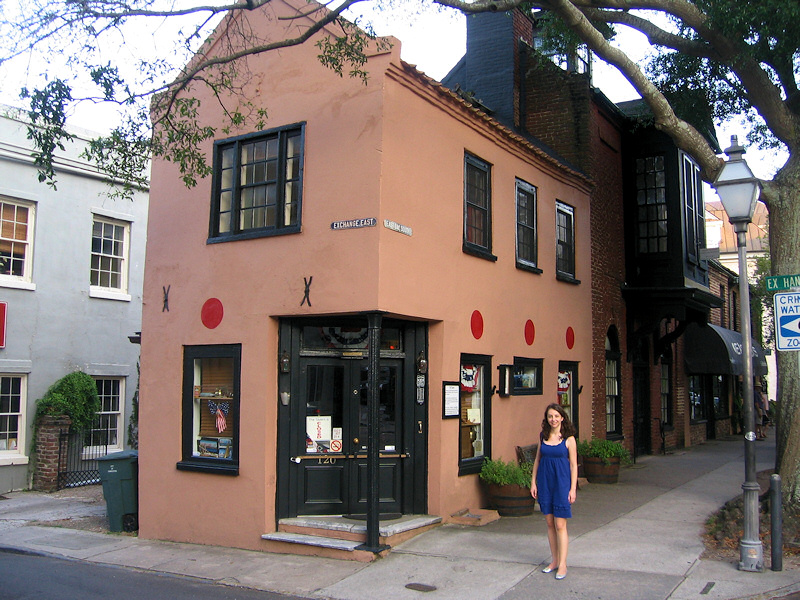 A Southern belle.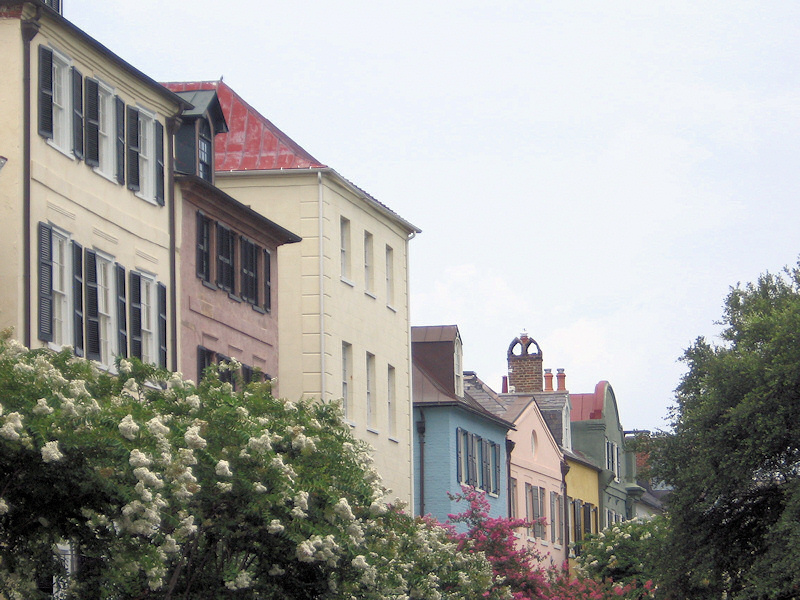 'Rainbow row'.
On Sunday we visited the Battery where there are a lot of big mansions. A few are now museums but most are still in use as residences.