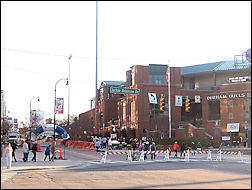 This morning I ran my first race of the season, a 5k in Durham called the Great Human Race. It's a charity run to raise funds for local charities, and there was a very friendly atmosphere.
Next week is my first big race, the Raleigh Rocks half marathon, so this was a nice way to get back in the rhythm. My result was 24:55, about a minute faster than my previous best. So even though I'm getting old I can still keep up!
For the first time in a week the weather was nice. The endless rain has stopped and while it was cold at 8.00 am, when the race started the sun had come out and it was perfect running weather. The race was well organized. It has a clear emphasis on the charity element. There were no mile markers but at mile 2 a volunteer called out the intermediate times, which was very helpful (mine was 17:44).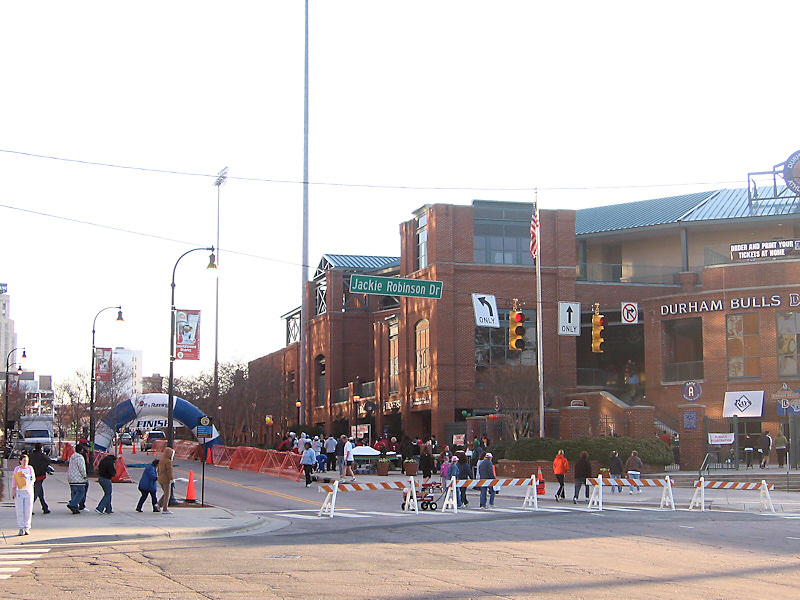 The race started at the Durham Bulls ballpark.