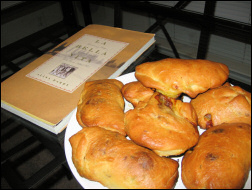 Yesterday afternoon I cooked a recipe from La Bela Vita, a book with recipes from Tuscany, Italy. It has a beautiful picture of their four cheese calzones so that recipe was the first one I tried.
It took a lot of work to make the dough and the stuffing but there is something very satisfying about making dough and baking. The recipe called for chopped thyme in the dough, that was a nice touch.
The main part of the stuffing was a mixture of different cheeses. I used Bulgarian feta cheese, a little bit of Fontina and Parmigiano-Regiano and mozzarella. In addition, I put fresh oregan, parsley and basil, chopped roasted peppers and meat from an Italian sausage. Lots of chopping!
The end result was very delicious. I don't have a picture of the inside of the calzone but there is a nice empty space in them, with a layer of the stuffing which looks white from the cheeses, and green from the fresh herbs.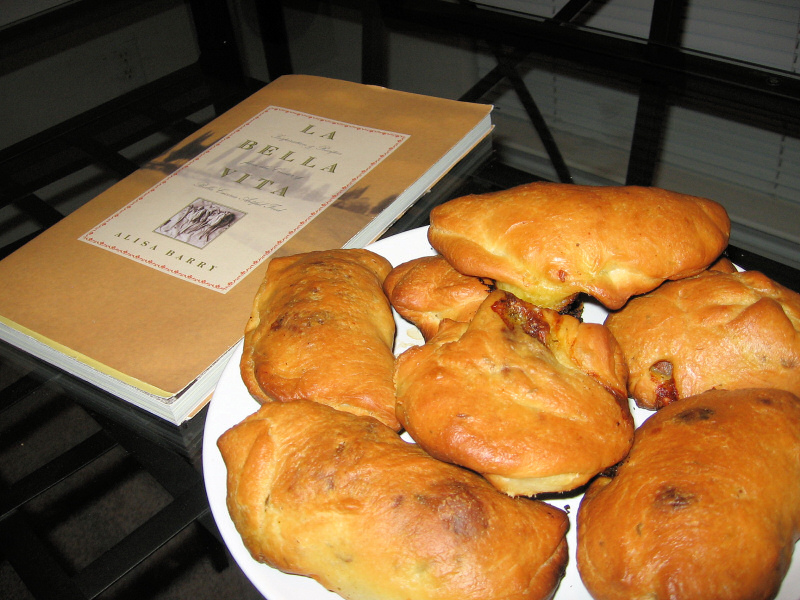 The recipe book and the result.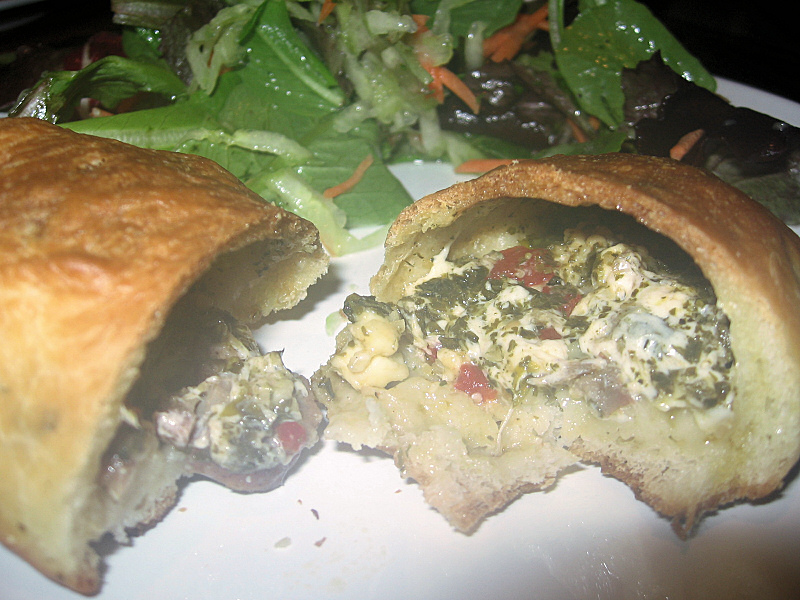 The inside of the calzones.