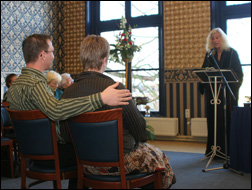 Today Ettie and Gerben got married! It was a beautiful day, in Leeuwarden in De Koperen Tuin.
It was a small but nice group and we all had a good time.
I took lots of pictures (Linda brought a Canon 350 that I could borrow!) and they came out nicely.