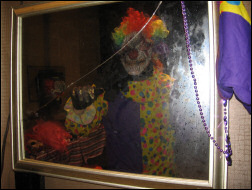 Yesterday we went to help out the Durham Jaycees with their Halloween Haunted House.
A Haunted House is a maze with different scary rooms, through which customers walk (with guides). There are many special effects, lots of different lights and sounds and of course, the actors. I was a 'scary clown' for the evening, and that was a lot of fun.
This is an annual fund raiser for the Durham Jaycees (the Raleigh Jaycees have one as well). The House was set up in a hallway in the Durham Bulls Stadium.
It wasn't very busy since it was raining and a weekday night, but there were guests coming and going and it was an entertaining evening. There is something very satisfying about being allowed to scare people and say "booh".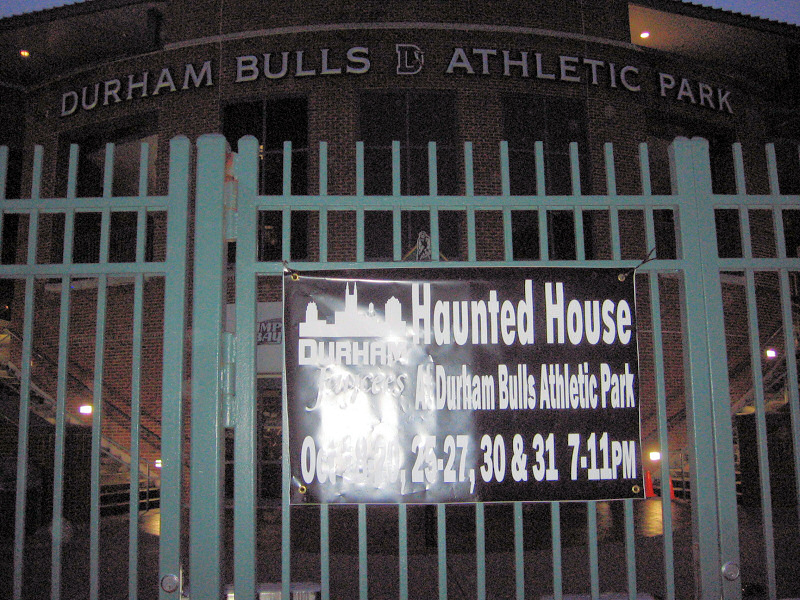 The Durham Jaycees Haunted House.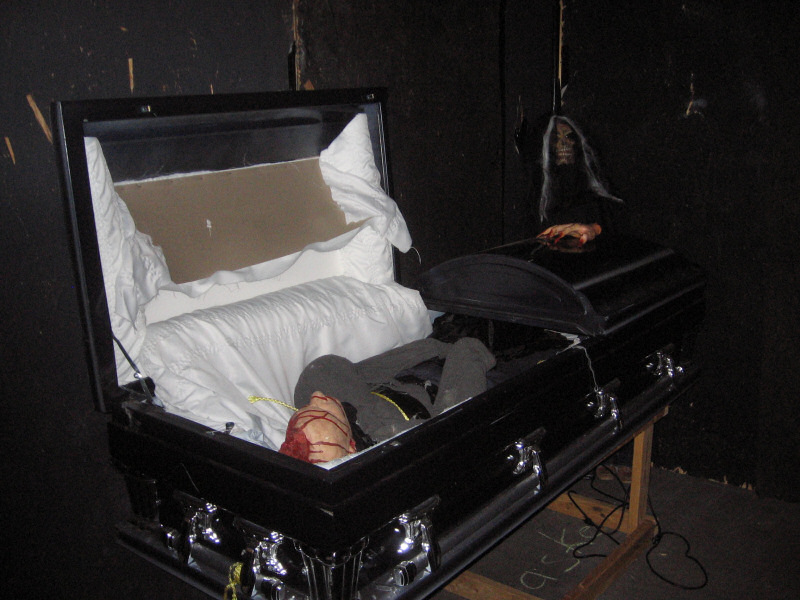 It was a large maze, with a lot of scary rooms.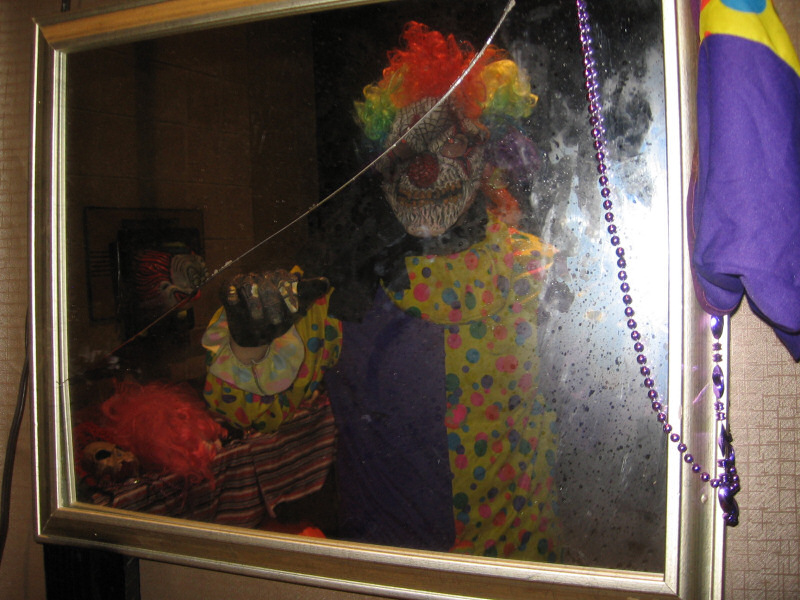 Guess who this is?