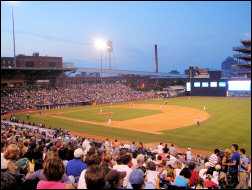 Yesterday was the Fourth of July, Independence Day in the U.S.
I spent a very enjoyable afternoon at Michael's place where he had invited some friends. The weather was beautiful and the pool was great.
Around 5:30 pm Belen, Emily, Esteban and Christoph picked me up and we went to downtown Durham. At the American Tobacco District we enjoyed the sun and a live R&B concert. Later in evening we walked to the baseball stadium, which opened after the 7th inning of the game between U.S. and Japan (the U.S. won).
There was a children's choir singing the National Anthem, and a fireworks show closed the day.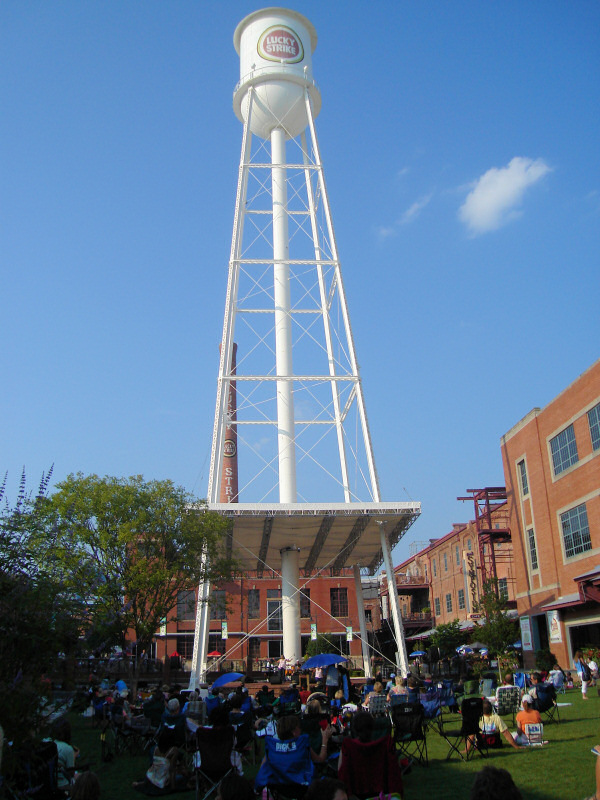 The stage under Lucky Strike's tower.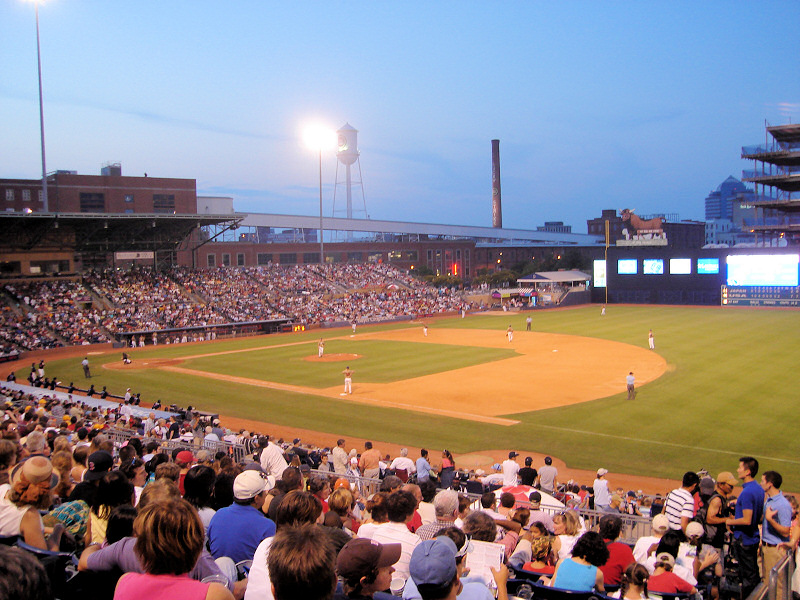 The Durham Bulls ball park.