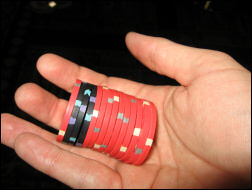 I've never really enjoyed gambling but when you're in Vegas you have to at least try it once. Before I left, someone close told me: if you're playing roulette, make sure to put a bet on number 25.
When we came back from dinner, we walked through the casino in the hotel. I was getting ready to go home but I wanted to place at least that one bet. I asked my colleague how it would work and I put a $10 bill on number 25. The lady changed it into a chip and I thought "why is the minimum $10? So much money to lose...".
Well -- the ball fell on number 25 and I won $360! A guy next to me said "who the $%#! are you?!" and I received a handful of coins. I left the table and cashed it at the cashier, and left for the airport.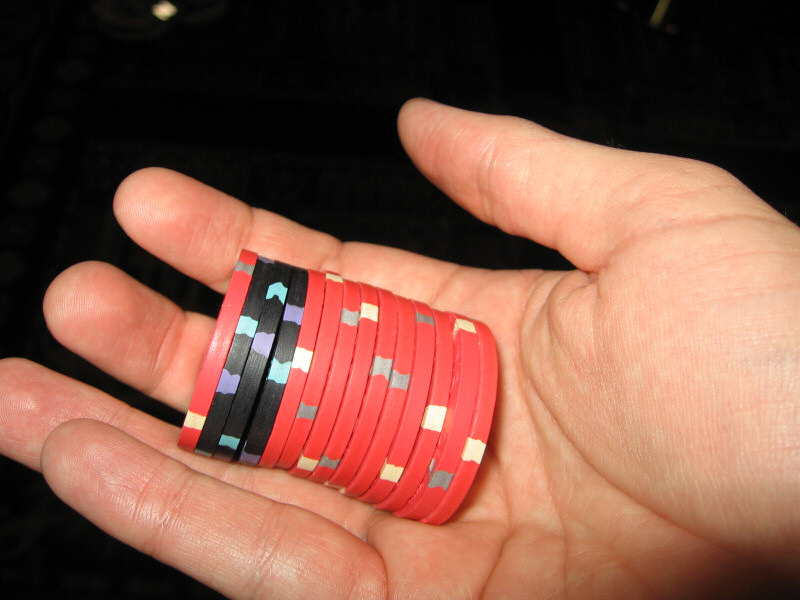 A handful of coins. The black ones are $100.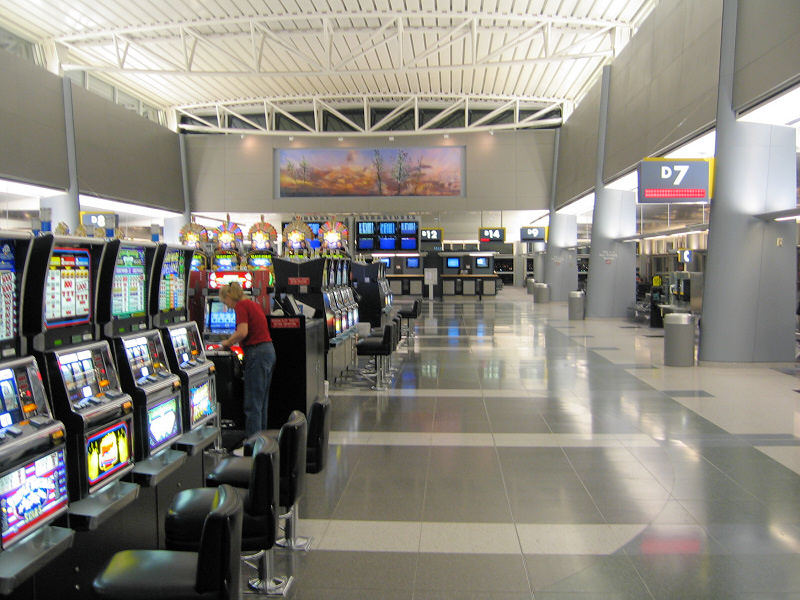 Even at the gate you can still gamble.