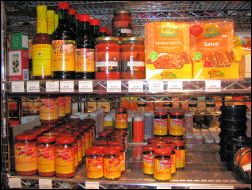 Dutch cuisine is strongly influenced by the Indonesian kitchen and around here it's hard to find some of the ingredients that I used on a daily basis in Holland.
I didn't quite realize it in the beginning, but condiments like sambal manis or ketjap manis, or things like nasi aren't for sale in regular supermarkets. Thai cuisine is more popular here, so there are similar curry pastes to sambal available but there is much less variety. I really like sambal manis, a sweet mild sambal.
A couple of months ago I ordered some Dutch ingredients by mail order, including mixes for babi pangang and foo yong hai and seroendeng, roasted coconut with spices. I almost finished the sambals so I was very happy when Petra told me about a store in Chapel Hill where they carry Indonesian condiments: A Southern Season. A wonderful store!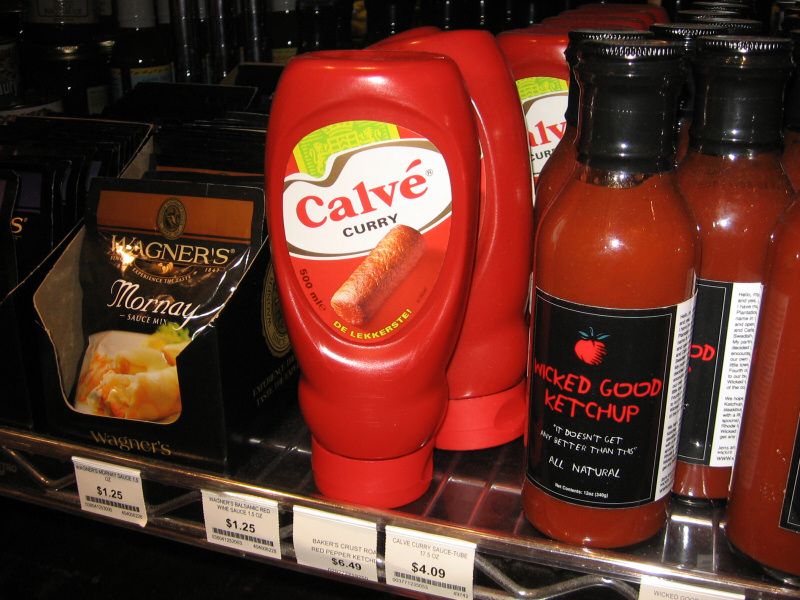 When I walked through the isles my eyes fell on this bottle with Dutch curry. It's a ketchup with spices that is often used with fried snacks. I'm not particularly fond of it, but this is the first time that I see this sauce outside the Netherlands. It gives an indication of the rich selection A Southern Season has to offer.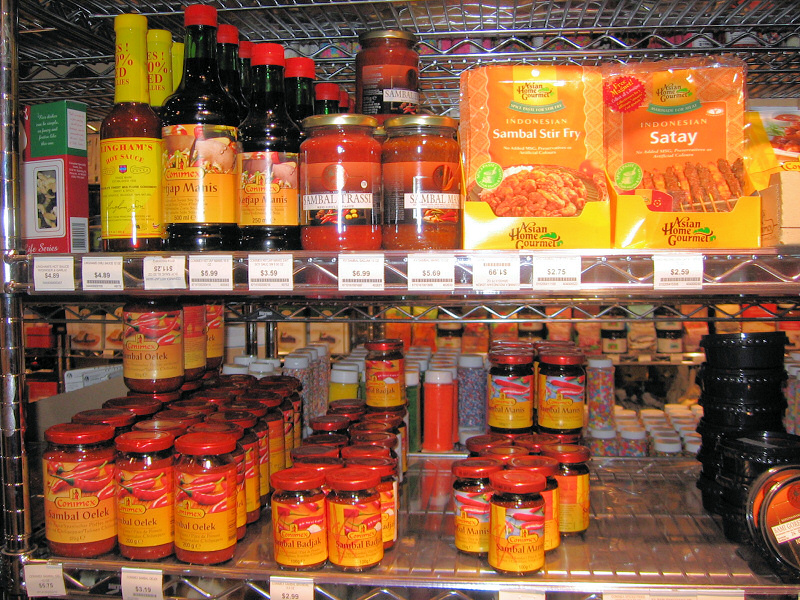 Ketjap manis, sambal trassi, sambal manis, mixes for sambal stir fry and Indonesian satay, sambal oelek, sambal badjak, and in the right bottem corner mixes for various Indonesian sauces. When we lived in Amsterdam Bijlmer I get these same brands from local shops.
Mie are Chinese wheat noodles that are popular in the Dutch kitchen. Bami goreng is an Indonesian dish based on fried noodles.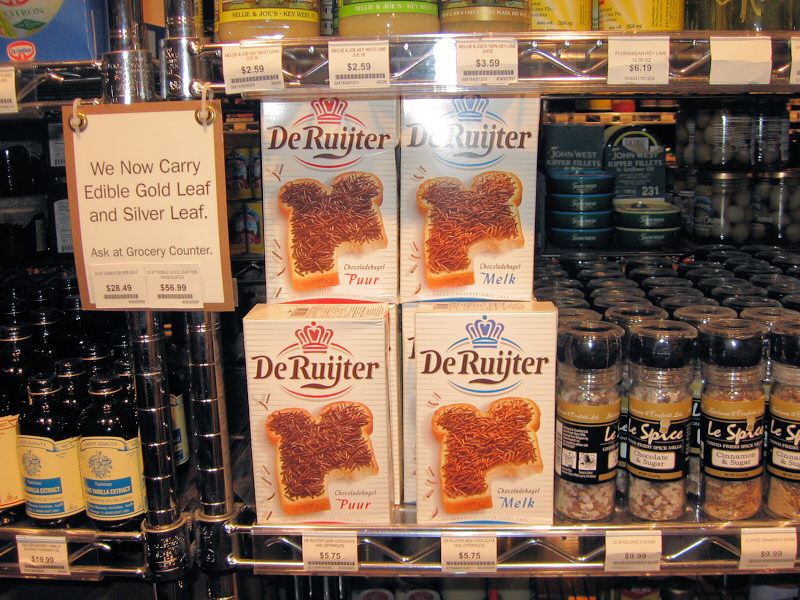 After seeing this rich choice I wasn't really surprised to find hagelslag...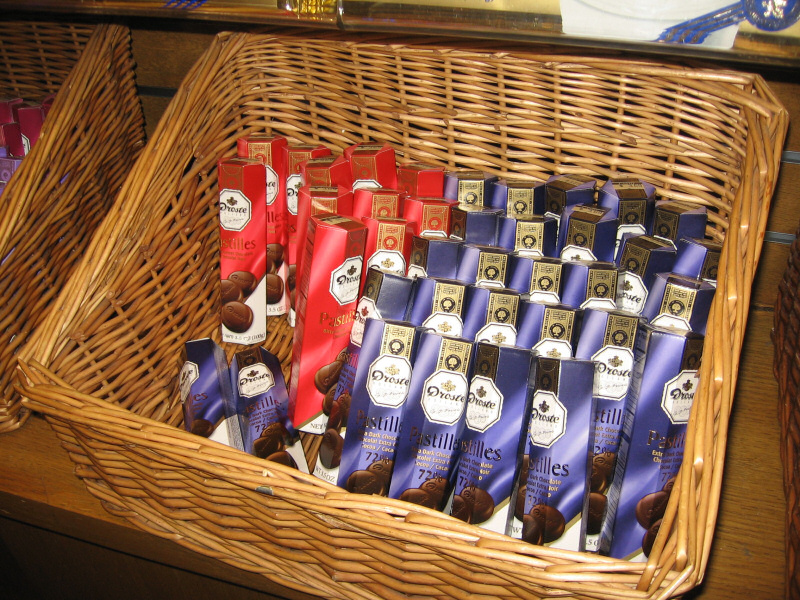 ...and that the "wall of chocolate" included Dutch Droste wasn't all that surprising either...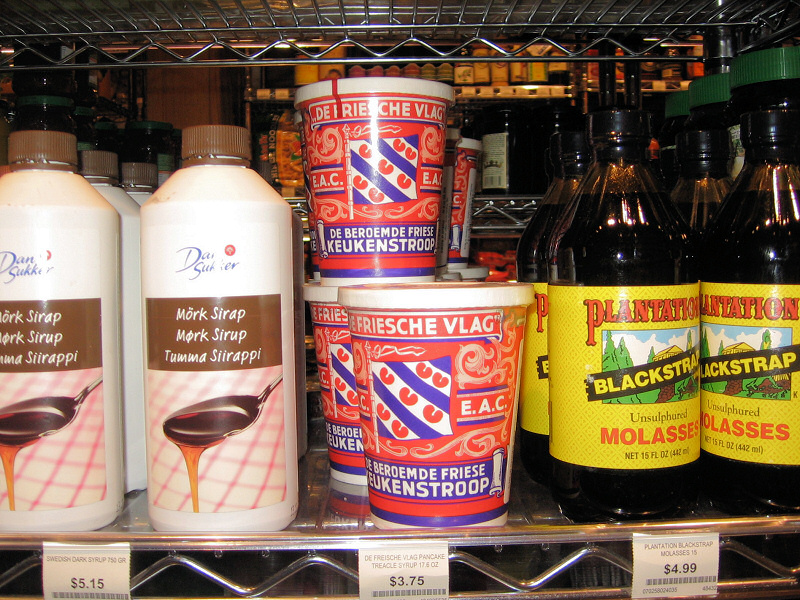 ...but they even have Friese Keukenstroop! I can't remember ever seeing that in the US before.
I bought a couple of things. Sambal manis of course, and a package for Indonesian peanut sauce (which is different than the Thai peanut sauce that is popular here). I also bought some other Asian condiments like rice vinegar and sesame oil.