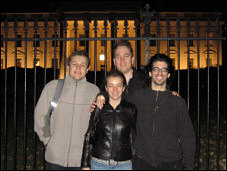 This weekend we made a road trip to Washington D.C.
On Saturday morning we took care of sme household stuff and we left around 11.30 am to pick up our fellow travelers Hernan, Sergej and Vladi, classmates of Sasha.
This was the longest road trip I have ever made myself, and I was curious how it would be to drive a such a long distance. Things went very well, and I didn't get tired. I was taking it easy and we had 2 stops for gas and lunch.
We arrived in D.C. when it was getting dark, and we made a few stops at touristic places; for some of Sasha's classmates this was the first time in D.C. We saw the Tidal Basin and the monuments, and made a stop at White House.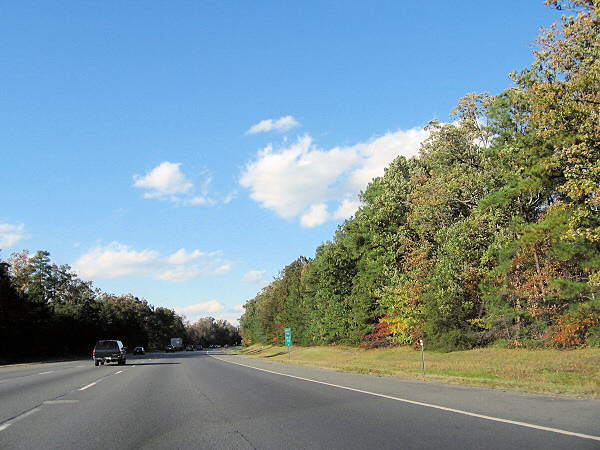 On the road.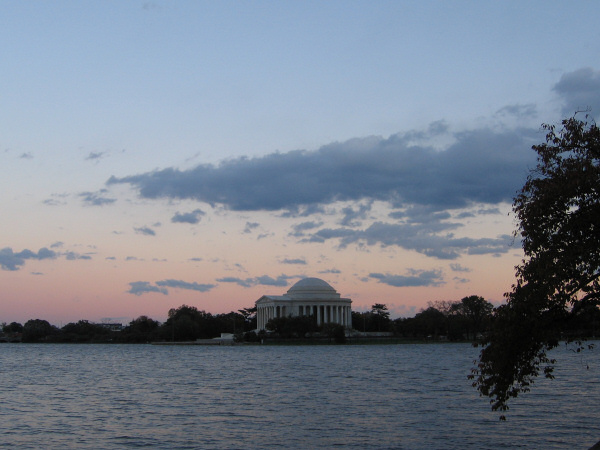 Back in DC.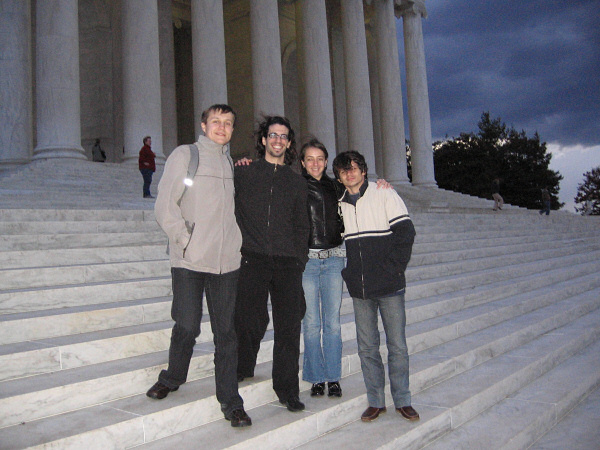 A picture at the stairs of the monument.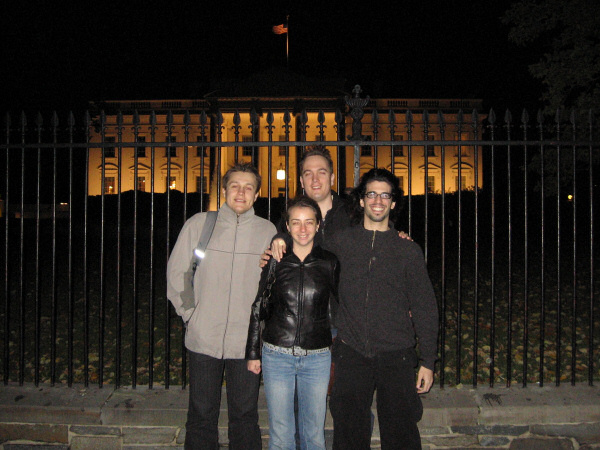 In front of the White House.
Then we went to Rosa's place, where we would stay the night and parked the car. We changed and took a cab to Dupont Circle where we had dinner in that favorite place of us, Kramer's Books. The "death by chocolate" cake is amazing. We went out for drinks in Georgetown, where there were a lot of Halloween celebrations and we celebrated in a bar.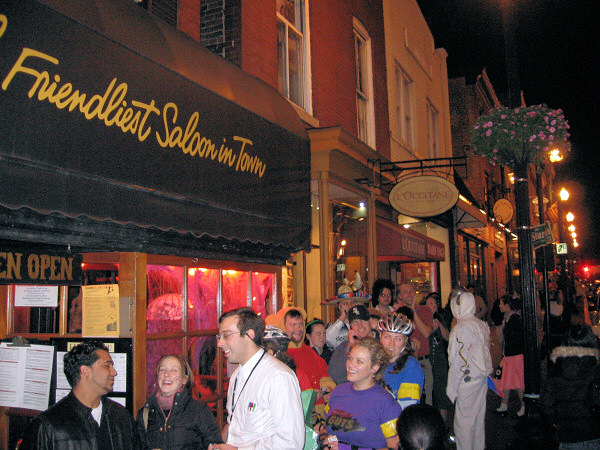 Halloween in Georgetown. We spend a nice time in this bar, singing along with a guy with a piano.
On Sunday morning Rosa made breakfast for us -- her hospitality was wonderful.
We drove to the Bulgarian embassy, where Sasha and Vladi voted, and then we walked to Starbucks for a real city experience.
We dropped Sergej, Vladi and Hernan at the Mall and Sasha and I drove to Angelique's place. After a while I left and went to Roslyn to meet Binish. I found the Key bridge easily but took a wrong exit and ended up on the I-495 and was forced to drive back into DC, then to Georgetown and again over the Key Bridge.
It was great to see Binish again and we had a drink in Cosi's in Rosslyn, near my previous company's old office. Then I picked up Sasha from Angelique's place, and we picked up the explorers and started driving back to Durham.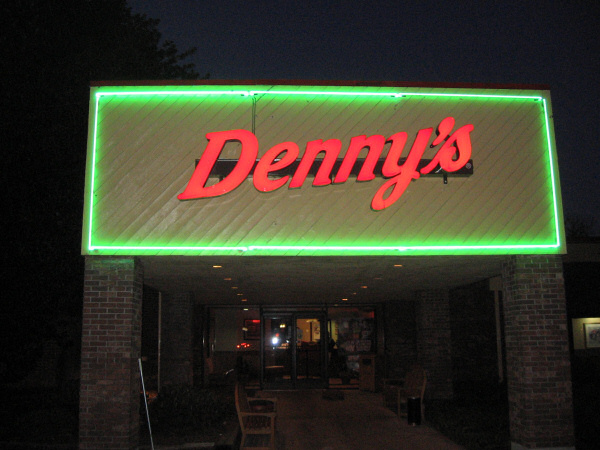 A road side restaurant in Virginia where we had dinner on our way back. We left D.C. around 3.00 pm and we were home around 9.30 pm. In this weekend I drove around 600 miles. It was a great, spontaneous weekend.