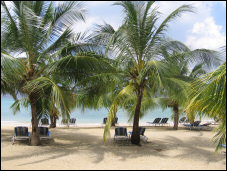 Last week we went on vacation to Curacao, an island in the Netherlands Antilles. It's located just north of Venezuela, in the Caribbean Sea.
We were looking for a place with good weather and good beaches, but also for culture and cities -- not an average beach-resort destination where all you can do is lie on the beach. And we found it!
Curacao was the perfect destination for us: excellent weather, beautiful nature and beaches and in Willemstad a very interesting mix of cultures. We booked our trip on Expedia, where we found a very nice hotel, Kura Hulanda in the heart of Willemstad, that added to the whole experience of the vacation.
After we arrived in Curacao on Saturday afternoon, we checked in the hotel and went for a walk through the harbor and the city. It has such a similarity to Amsterdam! Of course, it's a Caribbean city, and a cruise-ship port, but there is something distinctively Dutch in the architecture and the city layout with its squares, narrow streets and terrasjes.
The next morning we took the hotel's shuttle to the beach. The beach is called Blauwbaai, or Blue Bay, and it is absolutely gorgeous. It's a small, protected bay, with a sand beach and many palm trees that serve as naturals parasols. It was very sunny and the water was great, so we were swimming a lot.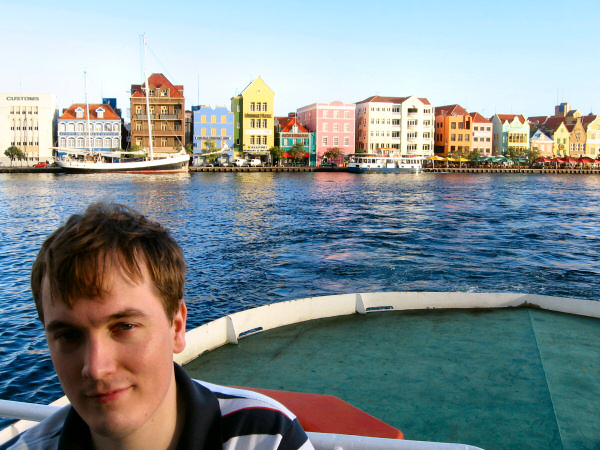 Our first trip on the ferry across the harbor.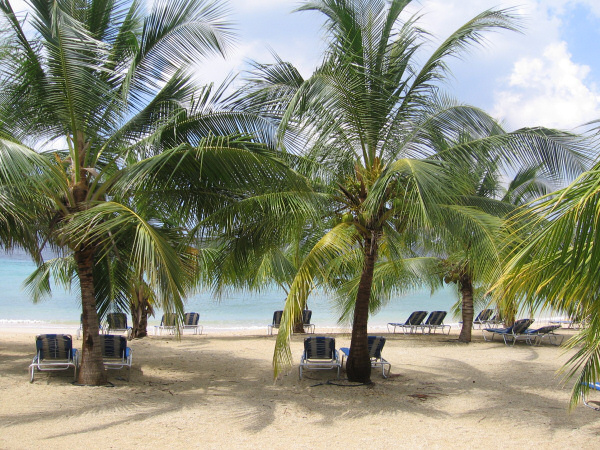 Blauwbaai, Curacao.