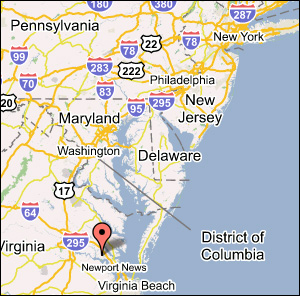 The afternoon we're travelling to Williamsburg. Rosa invited us to join us there for the weekend, an invitation we were very happy to accept!
Williamsburg is well known for a restored colonial area in the center of the city and it's located a few hours driving south of D.C. (Google map).
I'm leaving work in a little while; many people told me that it will be very busy on the road (the Friday before an Easter weekend) but we're looking forward to it a lot.