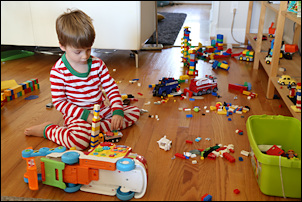 It's Saturday morning, and there's a big pile of Lego and Duplo and toys in front of you...
This weekend there is no gymnastics so we slept in and are taking it easy today.
Yesterday I went back to work, a quiet day at the office due to the holidays. I've added photo's to the articles I wrote over the past 10 days, it's nice to work on that.