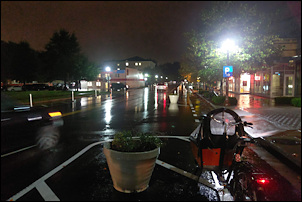 The new bike lane on Quincy was made even better today when planters were placed along it.
Pretty exciting, and since I took Fairfax Dr home today I didn't see them until a fellow bicyclist tweeted about them. After the kids were in bed I went to check it out.
Looks like a good improvement.