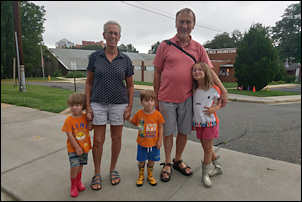 We had a great time with Opa and Oma. It's Labor Day weekend and the end of the summer, and yesterday Jaap and Mieke returned to the Netherlands. We brought the boys to bed to make it easier on them, and Nora and I drove to the airport.
After a while I showed the guys pictures of the plane Opa and Oma took home. Adrian was disappointed there weren't more pictures.
We're now getting ready for everyone to go to their new schools. Nora will start at Taylor on Tuesday and Leo and Adrian will start a week later at AMH.