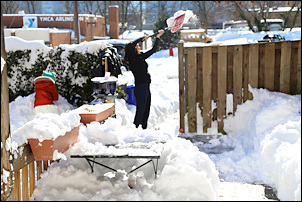 We had a great snow day today. I shoveled in the evening so we had a nice path on the deck and in the front to our neighbors.
When the boys were in bed we went outside and cleaned the deck and made more paths in the snow on Lynnbrook. Ginny came over, and we chatted with many of our other neighbors too.
We tried to make a snowman but the snow was to powdery and wouldn't stick. Nora had a good time anyway, climbing on the snow mountains and collecting big chunks of snow. There's so much snow in our backyard that she sled from the higher part to the lower part with me.
Nora's school is closed tomorrow and Tuesday.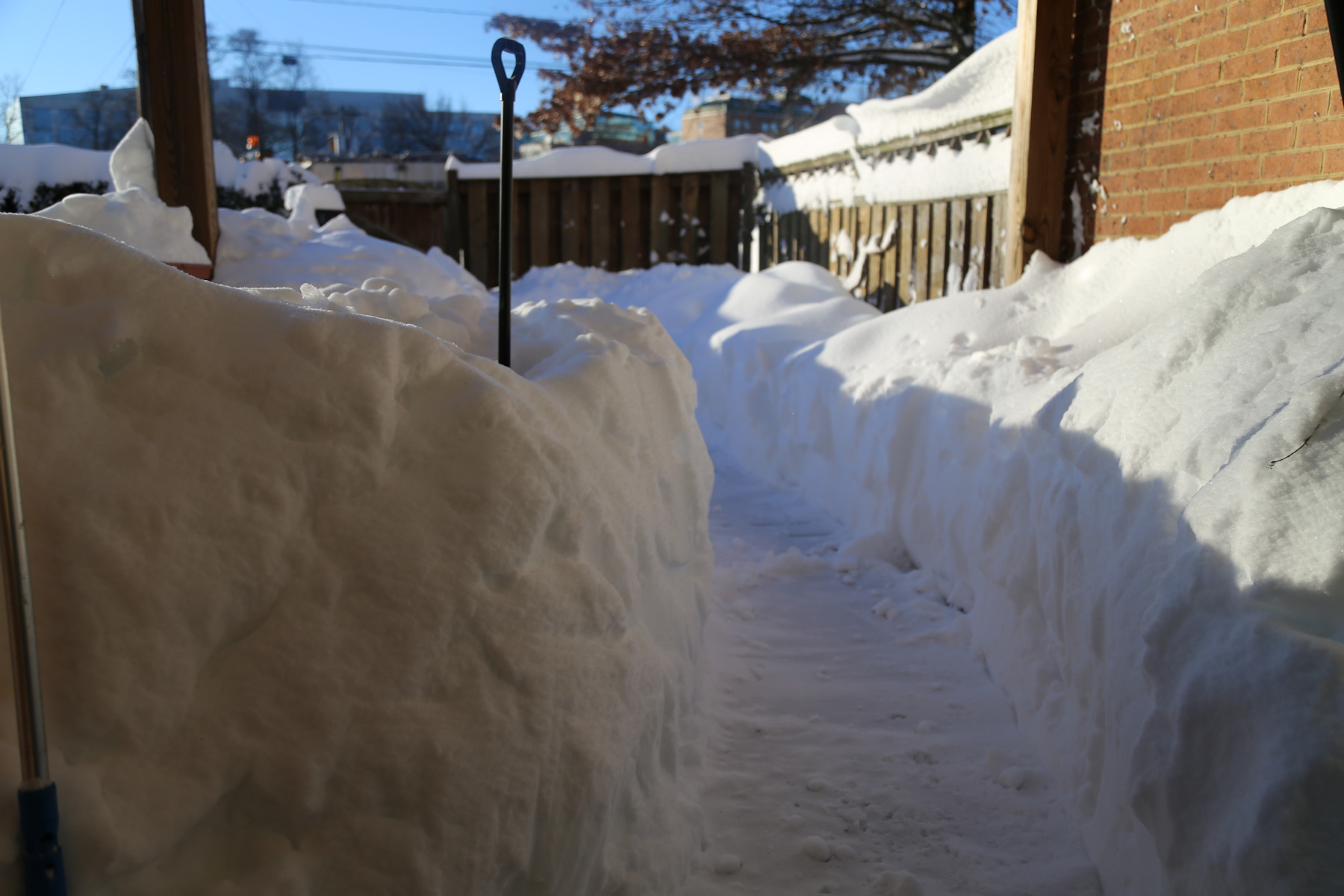 Last night I re-shoveled the path we made during the day, and in the morning it was still there.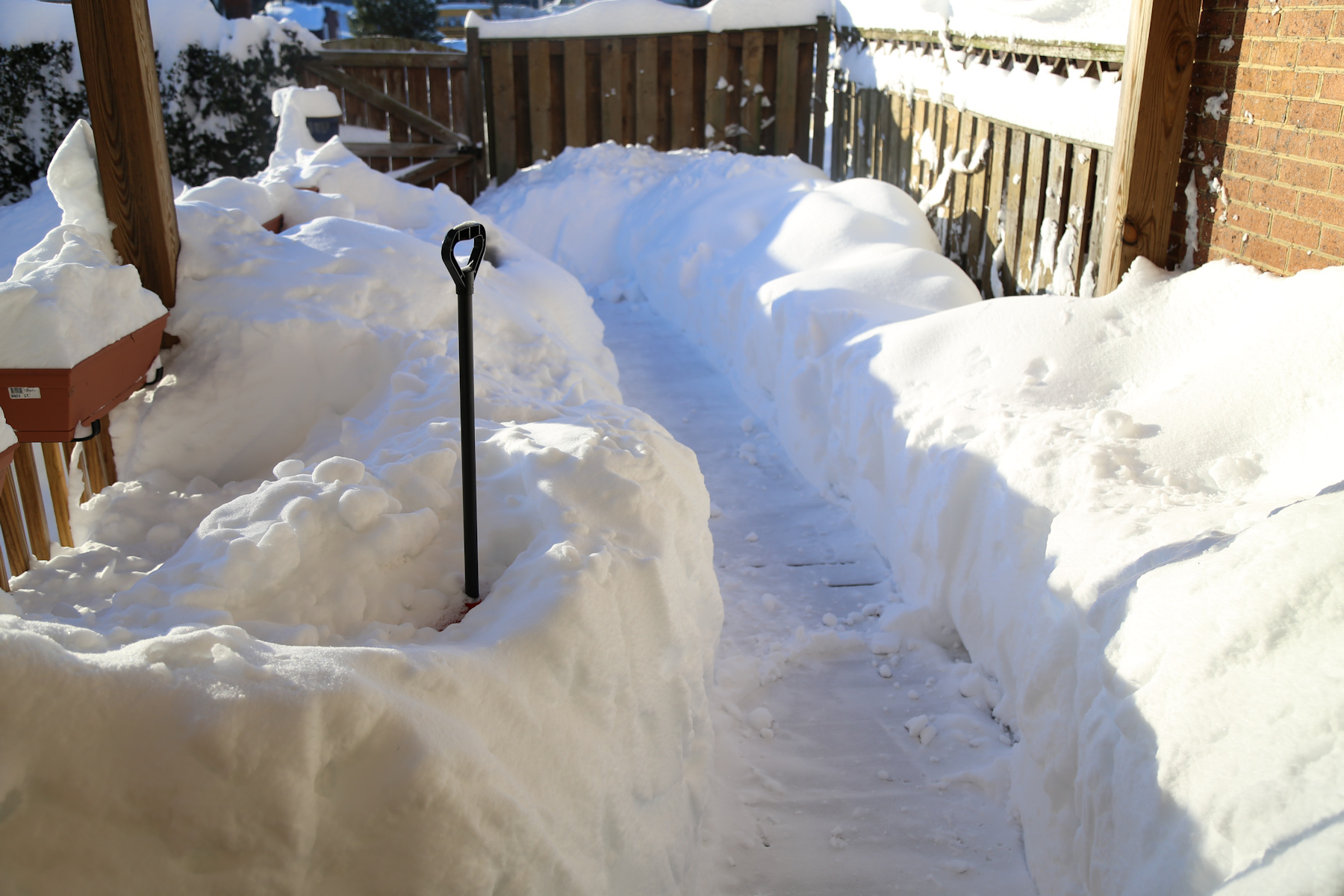 "Vandaag is het een hele special dag. Vandaag gaan we een sneeuwpop maken!"