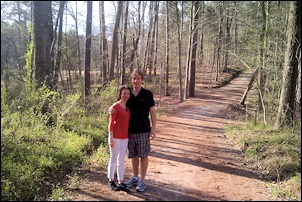 This weekend we were in Durham, North Carolina to attend the Full Frame Documentary Festival. We lived in Durham for five years and it was wonderful to back.
Full Frame is always great and it was excellent to be in the Carolina Theater again after a two-year hiatus.
We traveled on Friday morning and saw our first movie at 1.00 pm. At night we had dinner at Metro 8, a steakhouse that our Argentine friends once recommended, many years ago. When our order was served, the waiter automatically brought the side of mayonnaise -- a Dutch tradition that they had not forgotten.
Saturday morning we went for a walk around the Duke Golf Course -- another recommendation by Belen and Esteban -- and then watches documentaries all day. Sunday morning we did the same walk again and then drove back home, about 5 hours. We had a great weekend together.
We saw several excellent films -- I'll work on the reviews and recommendations in a separate article.