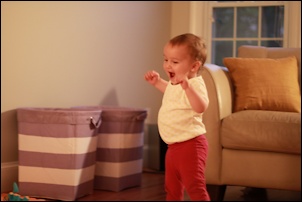 Nora is walking, as of today. We are very proud.
She was excited about her new 'baby carpet' and enjoyed walking on it and continued to hike throughout the living room.
In America a one-year old baby is called a "toddler", from the verb "to toddle". The Dutch translation for that verb is "waggelen" -- to walk unsteadily.