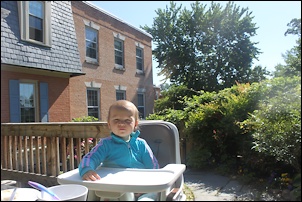 The weather is great today and we're spending a lot of time on the deck.
After we came back from a walk to the playground Nora had her lunch outside. We still have to get used to everything -- we all got startled when a squirrel ran along the fence of the garden. There are a lot of birds outside.
Last night we finished unpacking the kitchen, did the first laundry and cooked for the first time on the new stove.