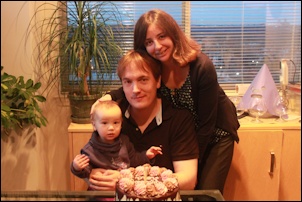 It's unbelievable how much has happened this first year. So many "firsts", so many new things to learn for both us and Nora, and so many loving visitors... On Monday Nora celebrated her first birthday.
We had a house full of family and it was a great day.
When Nora woke up the house was full with pink balloons and garlands. When she entered the room in mami's arms she pointed out each and single balloon. From an alphabet book she had learned the word balloon already, so she happily said "ba, ba" to every one of them.
We had blueberry scones for breakfast and when I came back from picking up the cake Jonathan and the kids had just arrived. We made a birthday hat for Nora and prepared the lunch. Nadia had baked a special pitka, a Bulgarian bread for parties, which turned out great.
Nora opened her presents. She was particularly happy with a plush dog in a plush doghouse.
After lunch we cut the cake. Nora was getting tired so she got scared by the cake and the singing, but after a quick cuddle things were fine. Julian helped her blow the candle. In the afternoon she played with her cousins and she had a great day, and so did we.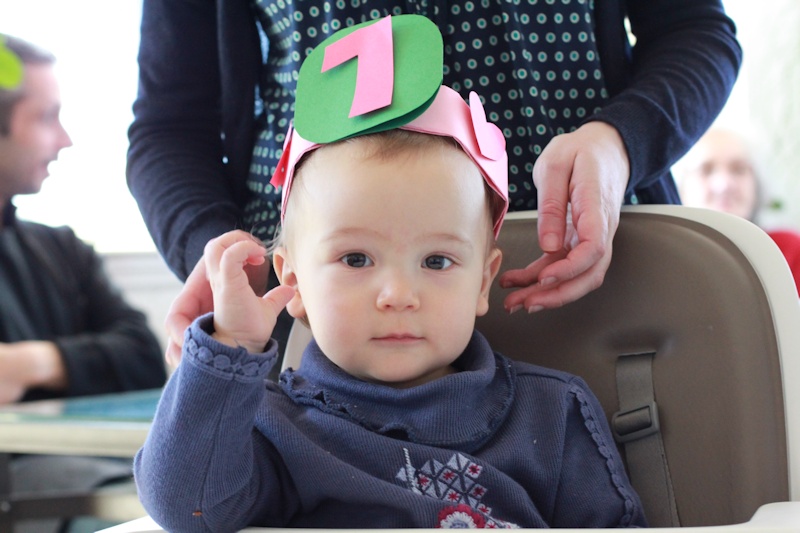 Birthday girl with her birthday hat.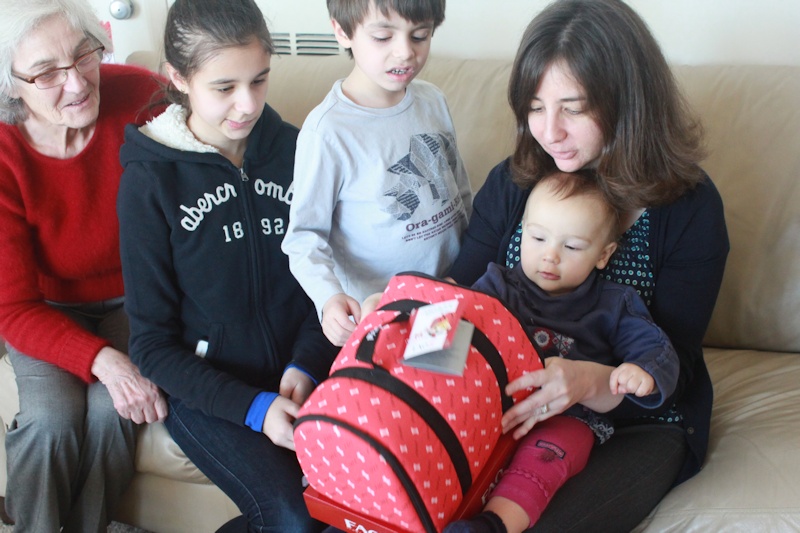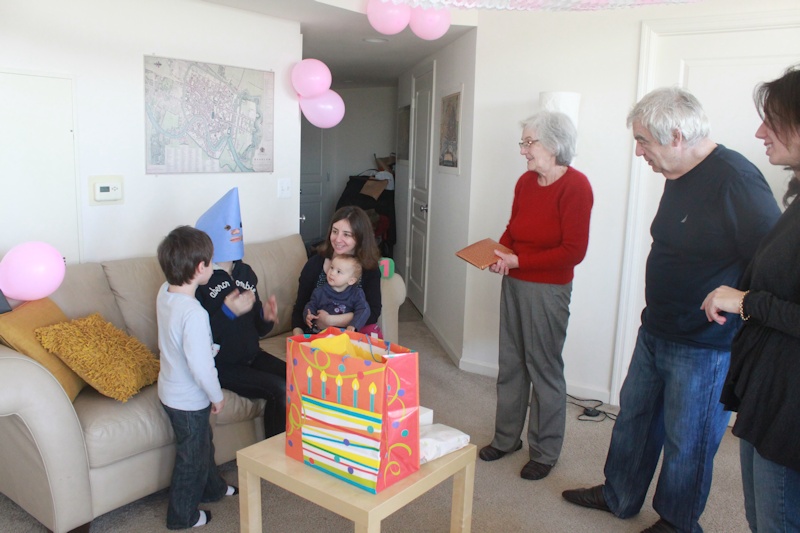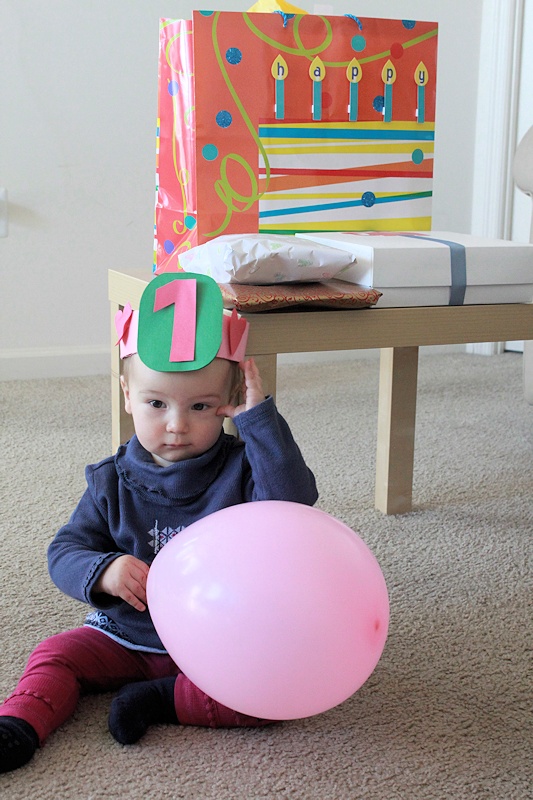 One year old!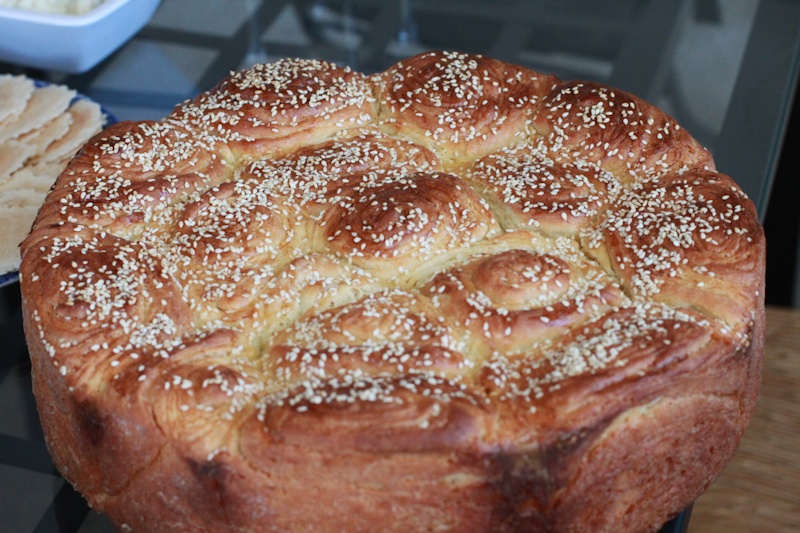 Nadia's birthday pitka for Nora.

The cake was a little overwhelming...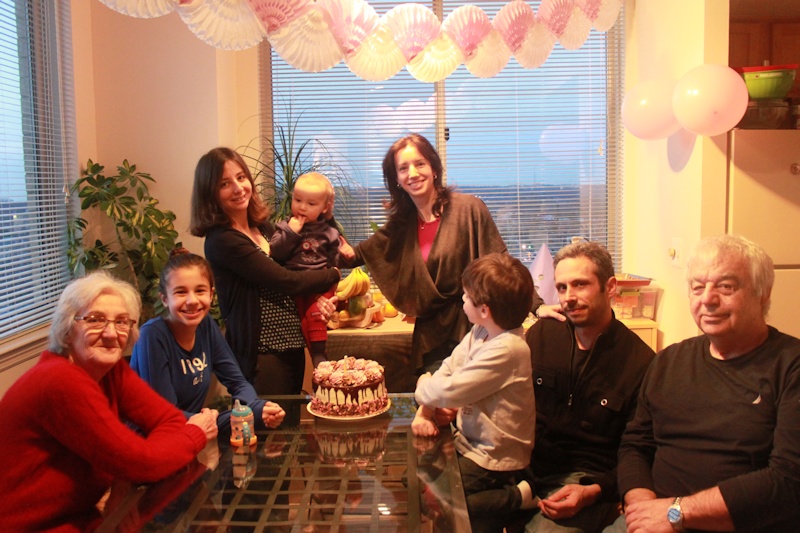 ...but a quick cuddle by mami made everything okay.