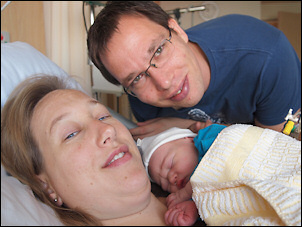 Ettie and Gerben have a son, and his name is Jasper!
He was born yesterday at 10.30 pm, he's 4030 gram and 52 centimeters. Mother and child are doing well.
Gerben and Ettie called us late last night from the hospital, and I heard my nephew's first cries.
We're very happy -- congratulations!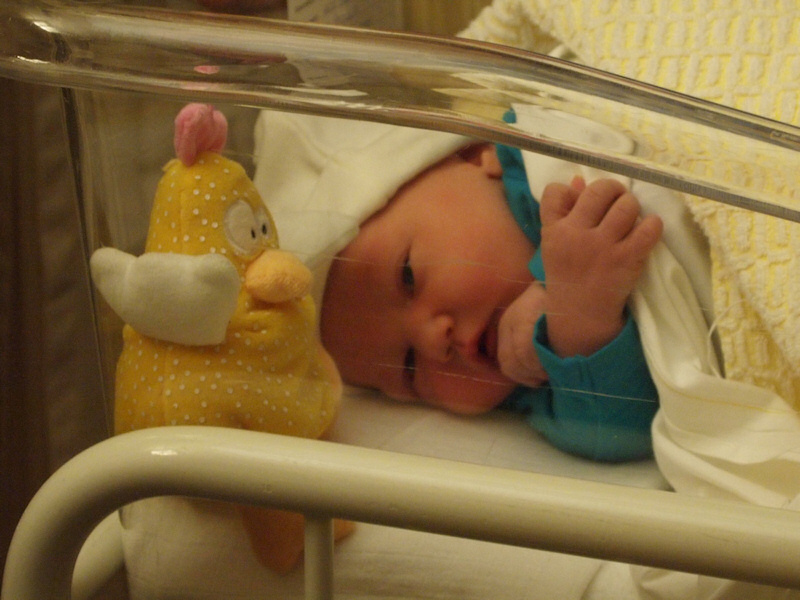 Jasper.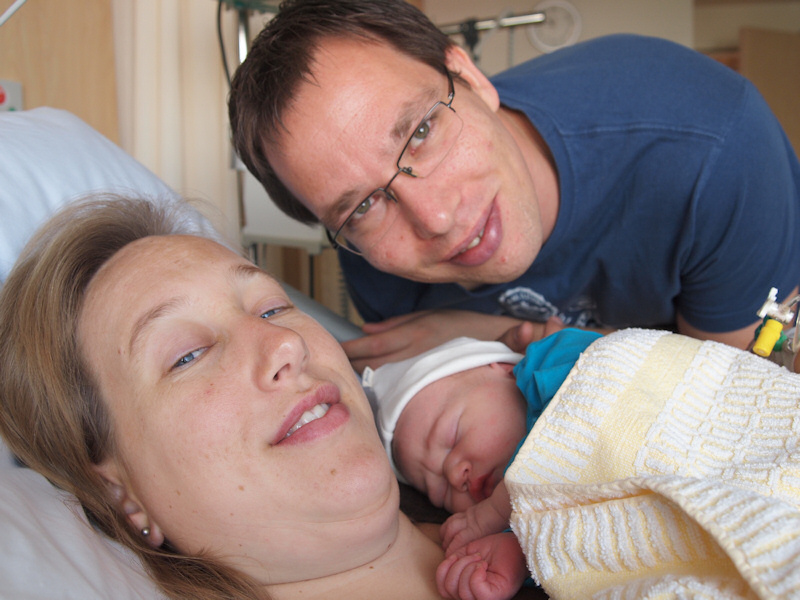 Jasper and his parents.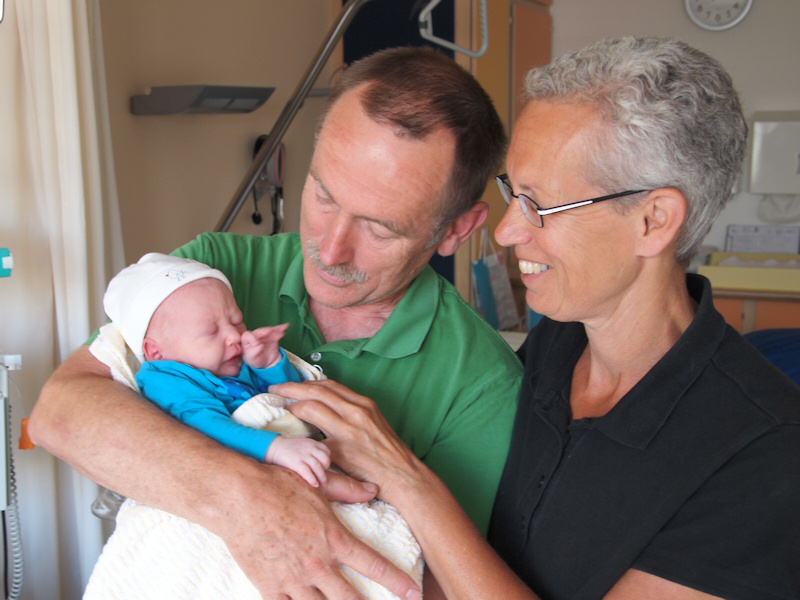 Jasper with opa & oma Bosman.