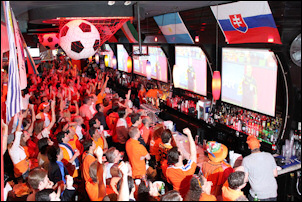 This morning I watched the soccer game Netherlands-Denmark in a bar at Times Square in New York. It was a unique experience to be in a bar at 7.30 am on a Monday morning. No beer for me, just coffee, but plenty other fans had beers with their soccer game.
Petra and her mother were also there; it was great to see them. They were leaving on a cruise to Canada in the afternoon and spent some time in New York City this weekend. There were about 300 Dutch people in the bar watching the soccer game, and maybe 15 to 20 Danish fans.
It was great to watch with such a crowd, even better of course since Holland won with 2-0.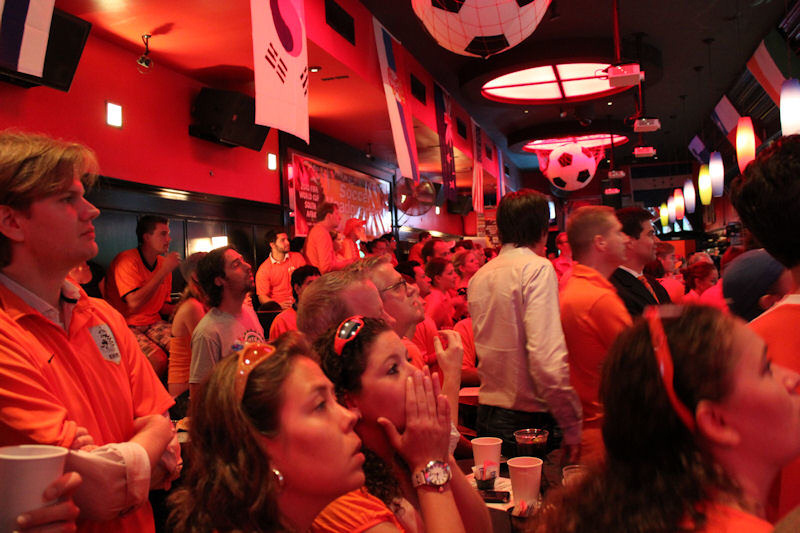 Just before the first goal.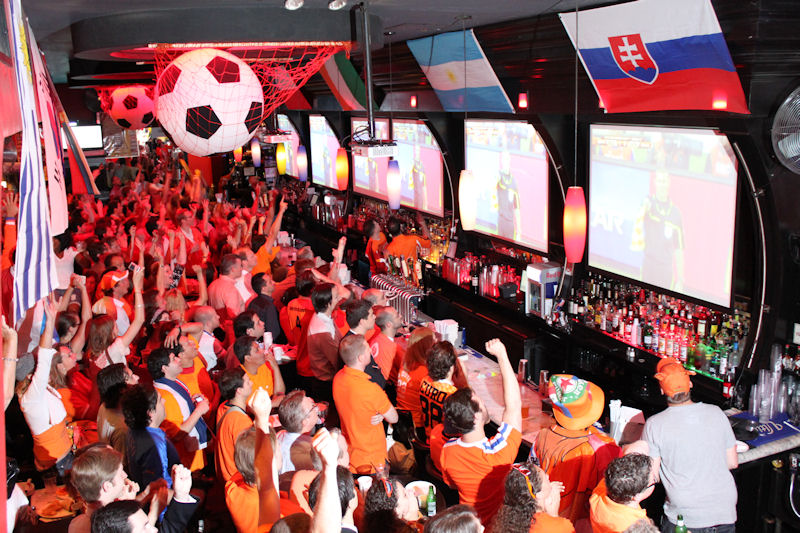 All orange.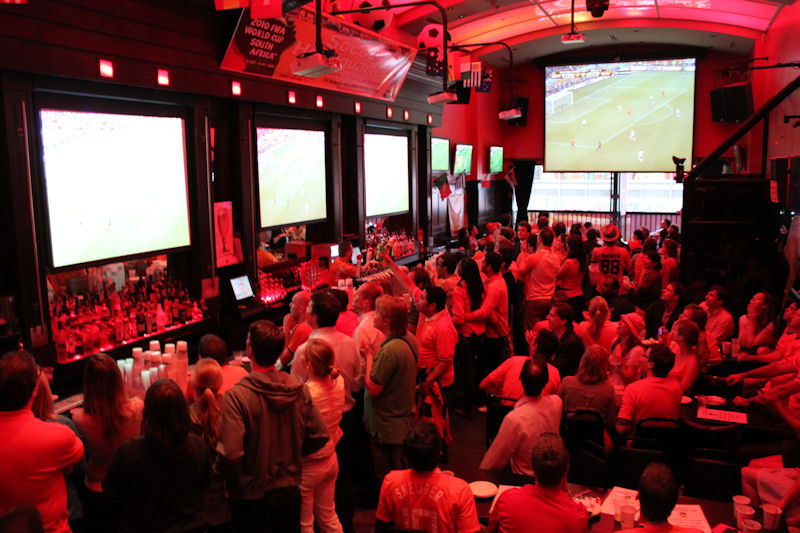 The second floor of the bar.