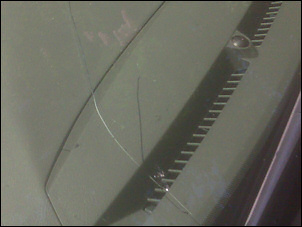 Monday afternoon on the parking lot at work I discovered a crack in the windshield of our car.
It was about 6" to 8" long, and from the marks on the windshield it was clear that small stones or other debris had hit it. This probably happened when we were driving from New Jersey this weekend.
I brought the car to a glass repair shop on Tuesday; it took about an hour.