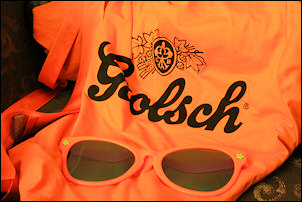 Tonight I attended two parties for Queen's Day in New York.
Both drew large crowds; there were hundreds of Dutch people, most of them in orange. Within 5 minutes at the first party somebody spilled beer on me; totally in line with past experiences years ago. It was a lot of fun; I especially enjoyed the second one in Mars 2112, organized by NLBorrels.com.
Queen's Day is my favorite day in the Netherlands, wonderful memories of Amsterdam.