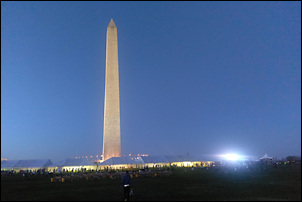 I ran a race this morning, my first one in four years. I ran with Vinayak, my coworker, and several other folks from E*TRADE.
I took Uber in the morning at 6.15 am. Next time I should go a little later, it was cold early in the morning and there wasn't much need to be so early..
Along the route there were several funny signs. Some of my favorites: "You are running better than the government", and, "Bernie would have run!". Half-way I heard a Bulgarian tourist couple talking about a good place for pictures, and I got a big smile when I yelled in Bulgarian "там е най-хубавото!".
I'm happy with the result: 91 minutes -- about a minute slower than four years ago.