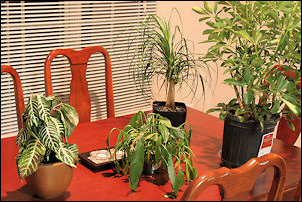 In the last 6 months we've traveled quite a lot for work, mostly between North Carolina and New Jersey. The plants in our apartment in Durham have survived quite well, thanks to help from friends.
We bought a few plants for the apartment in New Jersey also, to make it a little more cozy.
They are are tough enough so survive a week without water, although they look like this after that week (a few hours after getting water they will be fine again).