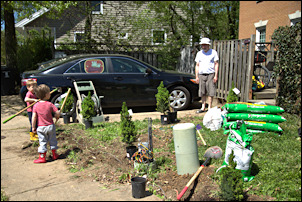 Another very productive weekend. Last weekend we were inside for a lot, doing taxes and other paperwork -- this weekend we were outside the whole time and it was great.
Jaap took care of the kids Saturday morning and we went to Home Depot for 2,5 hours. We loaded the car to the brim with gear, dirt and plants. In the afternoon and Sunday pretty much all day we worked on the yard with everybody, which was fun.
The end result looks great; we replaced an old grass patch with nice trees in a mulch bed. We had to be careful about some Comcast cables that were installed rather poorly.
Adrian "blocked the sidewalk" with "pilonnen" to make sure there wouldn't be anyone walking into our working zone.
Before: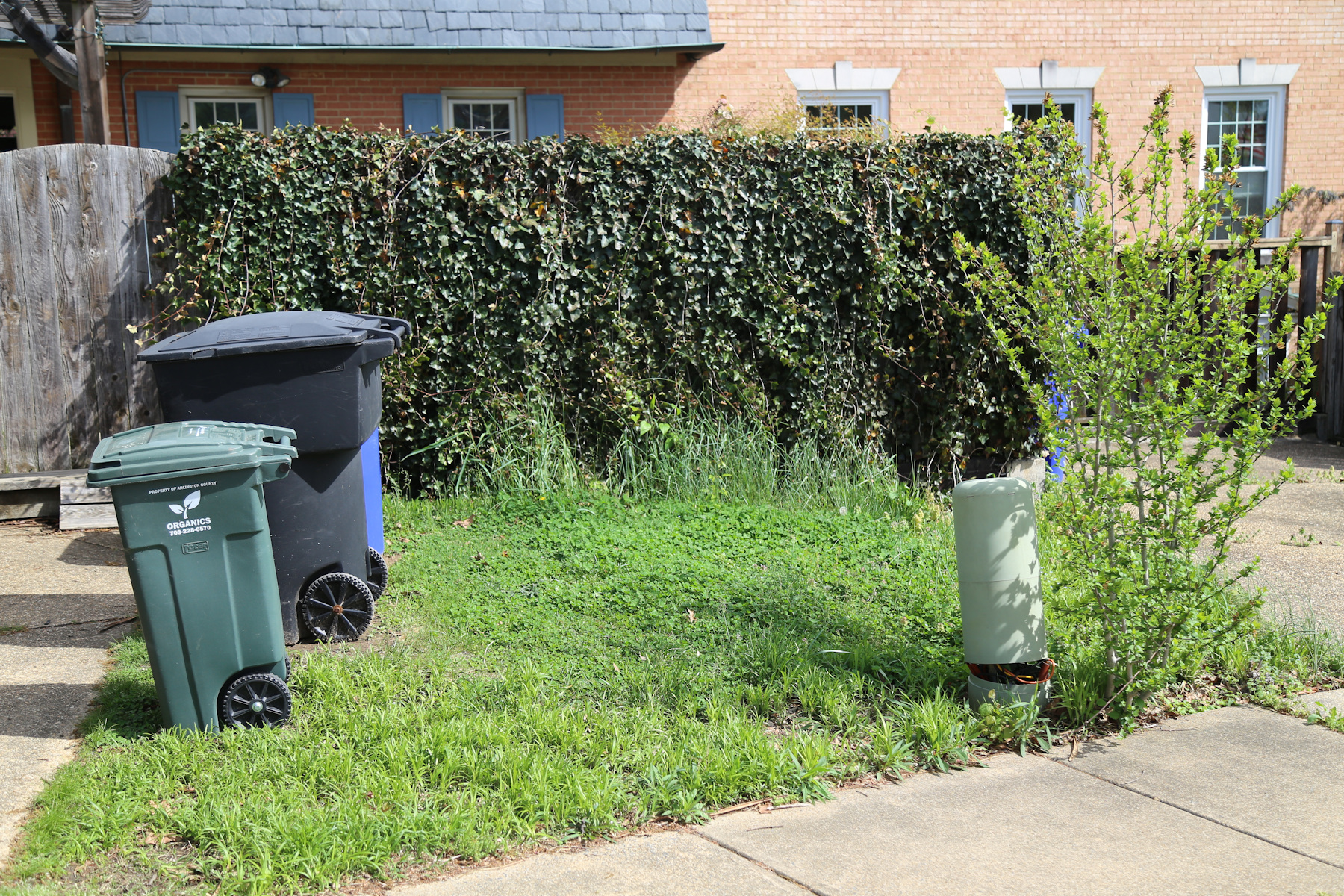 After: